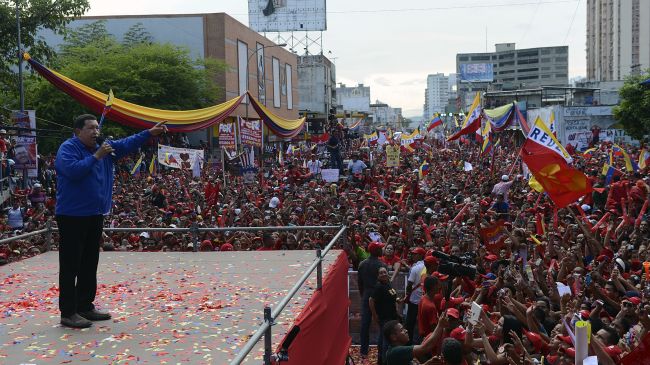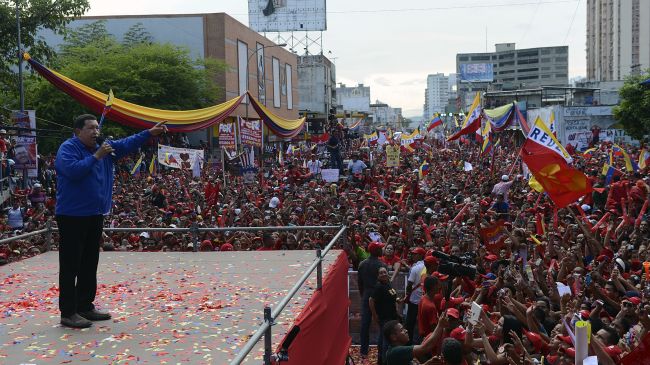 Venezuela's President Hugo Chavez says he will continue his program of social reforms and will do more to help the poor if he is reelected in the presidential vote scheduled for October 7.
"In all these years, we managed to save the country and have built the foundations for the future," Chavez told tens of thousands of his supporters who had gathered in Caracas on Wednesday night for his final rally before the Sunday's election.
"In six years' time, we will be the first on health and education. In 10 years, there will be no more homeless in Venezuela," he said.
Earlier in the day, in a speech to a crowd of his supporters in the city of Maracay in the north, the president called for a massive turnout of his supporters in the polling stations.
"Don't let your guard down. I beg all of you. Don't be caught up in triumphalism. We will win, but we haven't won yet," said the 58-year-old head of state.
The president, who is seeking a third term, faces a strong challenge from opposition candidate Henrique Capriles.
In the northwestern town of Guanare, Capriles told his supporters, "Each one of you must overcome fear, beat obstacles, and on Sunday we will win."
A total of 18.9 million voters are eligible to cast their ballots in the polls.