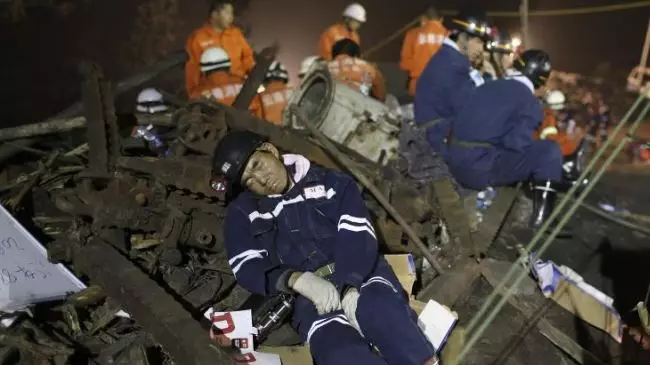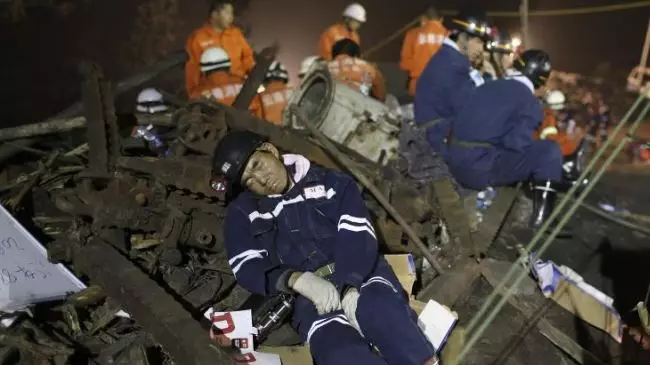 More than two dozen miners have died and several others injured in a terrible fire that ripped through a coal mine in northeastern China.
The blaze erupted in the Hengda Coal complex, a subsidiary of state-owned Fuxin Coal, in Liaoning Province, China's official Xinhua news agency said on Wednesday.
A minor earthquake set off sparks that ignited coal dust in the air, developing into a blaze that spread through the mine shaft, Xinhua added.
At least 26 miners lost their lives in the incident. And among the injured, 30 remain in serious condition with four suffering from life-threatening injuries, said a medical source.
All of Hengda's mines have halted production. Safety checks are under way.
Despite improved safety measures, China's mines are reportedly the most dangerous in the world.
In June, an accident at the Yanshitai Coal Mine in southwest China's Chongqing metropolitan area killed 22 miners.
In 2013, over 600 coal mining accidents resulted in nearly 1,070 deaths, down 23 percent from the year before, the China National Coal Administration reported.
Independent labor groups, however, say the figure could be much higher as accidents are covered up to prevent mine closures.
The Chinese government has shut down hundreds of mines as part of efforts to improve safety standards.