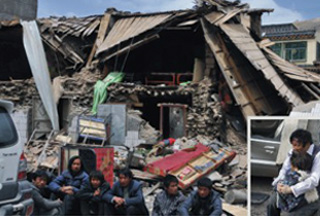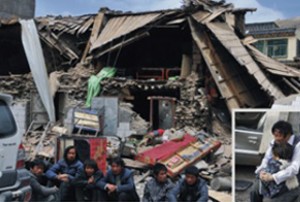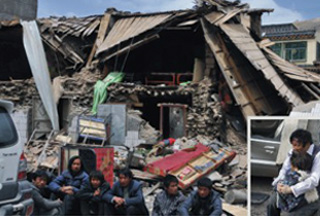 Thousands of rescue workers are struggling to cope with high altitude as they continue searching for survivors of a strong earthquake that hit eastern China.
The death toll from the 6.9-magnitude quake, which rattled Qinghai province on Wednesday, has now soared past 1,300, China's official news agency, Xinhua, reported.
More than 11,000 people have been seriously injured and hundreds more are still missing.
Meanwhile, Buddhist monks have started cremating hundreds of bodies, amid growing fears of disease outbreaks in the disaster zone.
Aid is also being rushed to the affected areas. Thousands of quake survivors are still waiting for supplies while battling freezing temperatures.