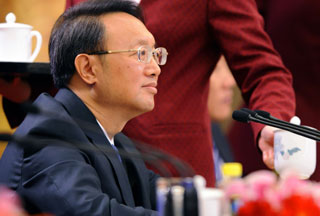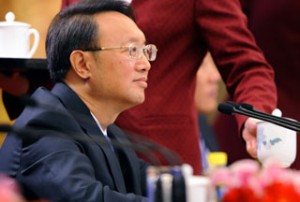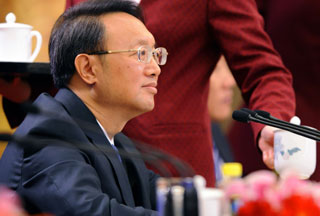 Chinese Foreign Minister Yang Jiechi has strongly signaled his country's unwillingness to back US-desired sanctions against Iran over its nuclear program.
Speaking at a news conference held on Sunday, Yang said that sanctions against Iran over its nuclear program were unlikely to work.
He explained that pressure and embargoes would not lead to a "fundamental" resolution of the dispute between Iran and the West.
The foreign minister pointed that, instead, Beijing advocated negotiation and intensified diplomatic efforts as a means of finding a peaceful solution to the issue.
The foreign minister's remarks came just days after two senior US diplomats visited the Chinese capital to try to persuade Beijing to accept new sanctions against Tehran.
Last week, US Deputy Secretary of State James Steinberg and the National Security Council's Senior Director for Asian Affairs Jeffrey Bader were in Beijing discussing with Chinese officials.
Their visit was the first trip made by any senior US official to China in recent months, as a wave of disputes has erupted between the two governments over internet issues, trade, and US arms sales to Taiwan.