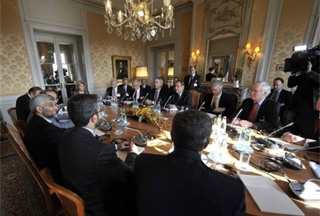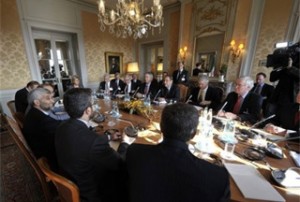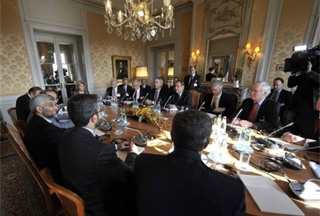 China is slated to send a low ranking diplomat to a meeting of six world powers on Iran's nuclear issue as the country keeps expressing reluctance to support tougher sanctions against Iran.
"Chinese Vice Foreign Minister He Yafei will not be able to attend because of scheduling issues, in the current circumstances, we hope that the relevant parties can continue seeking a diplomatic resolution, and demonstrate flexibility," said the Chinese Foreign Ministry in a statement.
The six countries, which are known as the P5+1 group, are set to meet in New York on Saturday to hold discussions on whether to impose sanctions on Iran over its nuclear program.
China's decision to send a low-ranking representative caused dismay among the US and its allies, who had expected the Asian state to send a higher-level diplomat to the talks.
Beijing and Moscow have been seeking diplomatic solutions to the dispute over Iran's nuclear dossier, saying that tougher sanctions against Iran would be premature.
"We are aware that their representation will be below the level of political director, but it will be a useful meeting to have regardless of the Chinese representation," US State Department spokesman Philip Crowley told reporters on Thursday.
"…the United States will continue to work with China and other countries to convince them that the urgency of the situation requires not only additional engagement, which China does support, but additional pressure, which obviously China is still working through," he added.
Earlier on Monday, US Secretary of State Hillary Clinton announced that the meeting would focus on the degree and kind of sanctions.
The United States and Western countries accuse Iran of harboring military aspirations under the guise of civilian work, a claim categorically denied by the Iranian government.
Iran says it seeks to advance its nuclear program for peaceful purposes, particularly the generation of electricity for domestic use.