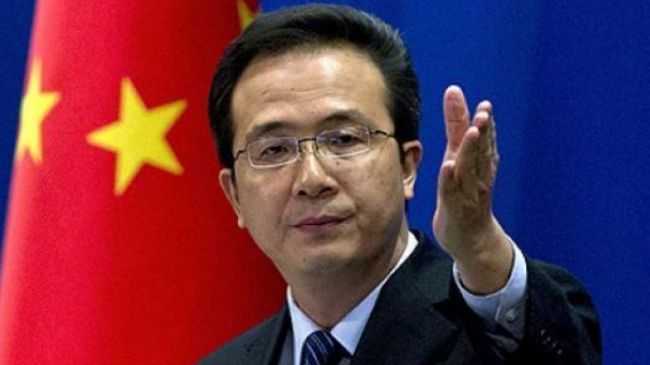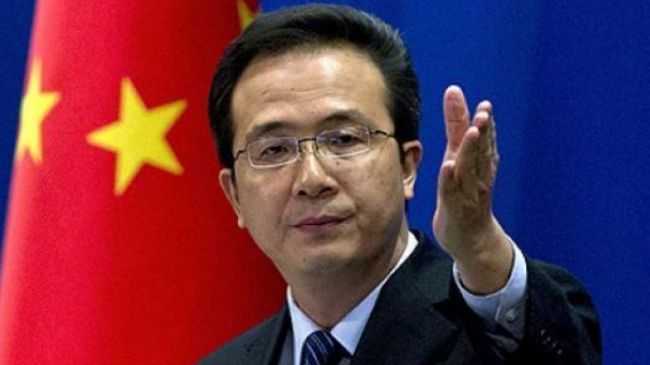 China has slammed the United States over what it refers to as Washington's efforts to render tension and undermine peace and stability in the Asia-Pacific region.
The Saturday censure of the US administration came in a statement by Chinese Foreign Ministry spokesman, Hong Lei, who described the latest US expression of concern over China's territorial claims in the South China Sea as an unconstructive effort to render tension in Southeast Asia.
The Chinese reaction came in response to a Congressional testimony by US Assistant Secretary of State for East Asian and Pacific Affairs Danny Russel on February 5, where he suggested that Beijing's territorial claims in the South China Sea are not in compliance with international law and should be adjusted.
Hong, however, said China has remained committed to resolving maritime disputes with "directly concerned parties" through negotiation and consultation, China's state news agency Xinhua reported on Sunday.
He further added that China attaches "great importance" to implementing the Declaration on the Conduct of Parties in the South China Sea (DOC) with ASEAN nations in an effort to "jointly safeguard" peace and stability of the South China Sea.
The Chinese spokesman also urged Washington to adopt a "rational and fair attitude" towards the South China Sea issue aimed at promoting "peace, stability and prosperity" in the region.
The United States says China's actions in the South China Sea region are aimed at expanding its territory in the resource-rich waters.
The Chinese government is already in rows with the Philippines, Vietnam, Taiwan, Malaysia, and Brunei over the boundaries in the South China Sea.