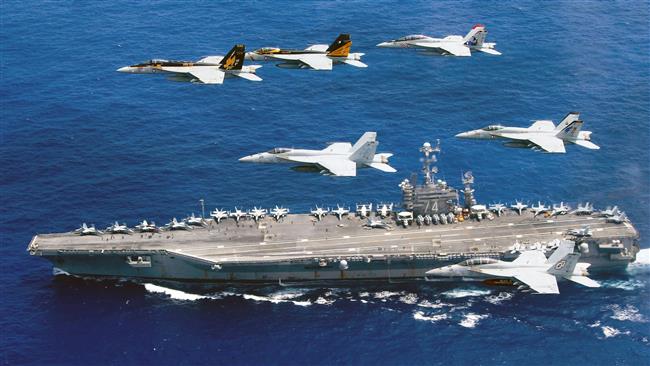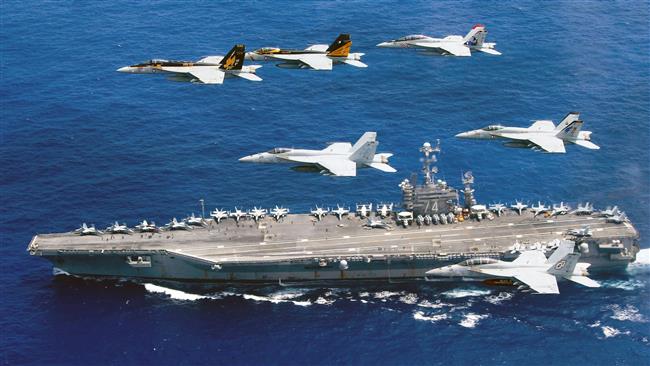 A top Chinese newspaper has warned that the US would have to pay a "price" if it continues to interfere in territorial disputes between Beijing and its neighbors over the South China Sea.
The People's daily said in its editorial on Wednesday that bilateral relations and regional stability were at stake and Washington should know that "there is a bottom line with every issue, and a price will be paid if that line is crossed." The newspaper belongs to the country's ruling Communist Party.
This came as regional tensions are rising as an arbitration court in The Hague is due to announce a ruling on July 12 on a dispute between China and the Philippines over territory in the South China Sea. The case, which was brought forward by Manila, challenges China's maritime claims in the South China Sea.
"If the United States, regardless of the cost, chooses the path of 'brinkmanship' that pressures and intimidates others, there will be only one result, that is, that the US bears all the responsibility for possibly further heightening tensions in the South China Sea," the editorial also said.
"China has a solid-rock position over safeguarding China's national sovereignty and territorial integrity. It will not want anything that does not belong to it, but it will ensure that every inch of land it owns is safe and sound," it added.
Beijing said earlier that it would not be bound by the court ruling. The official China Daily, however, said on Monday that China is ready to negotiate "issues such as joint development and cooperation in scientific research if the new government (in Manila) puts the tribunal's ruling aside."
China claims sovereignty over almost the entire South China Sea, which is also claimed in part by Taiwan, Brunei, Vietnam, Malaysia and the Philippines. The waters are believed to sit atop vast reserves of oil and gas.
The dispute has at times drawn in trans-regional countries, particularly the US.
Recently, the US has increased its presence in the Asia-Pacific region through its so-called pivot strategy, which critics denounce as a provocative policy.
Beijing accuses Washington of meddling in regional issues and deliberately stirring up tensions in the South China Sea.
The US, in turn, accuses China of carrying out what it calls a land reclamation program in the South China Sea by building artificial islands in the disputed areas.