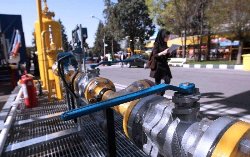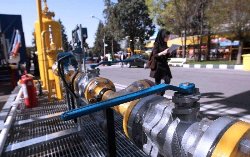 The visiting deputy general manager of the Chinese Jiangsu Xinde Petroleum Machinery described Iran Oil Show 2011 as successful.
Talking to IRNA, Victor Lee said this is the first time that his company is participating in such an event in Iran.
He said his company is very active in the Mideast countries including Kuwait, UAE and Libya, voicing his company's willingness to expand bilateral cooperation with the Islamic Republic.
Victor said his visit to Iran was aimed at signing agreements on expansion of bilateral ties with the Iranian companies participating in the 16th Oil, Gas, Refining and Petrochemicals Exhibition.
He said there is no obstacle in the way of bolstering Iran-China bilateral ties, expressing hope that the event could result in signing of several agreements with Iranian companies.
Victor stressed that the ongoing event has prepared an appropriate opportunity for the participating companies to get acquainted with each other's potentials.
The 16th Oil, Gas, Refining and Petrochemicals Exhibition is currently underway in Tehran with participation of 1,550 domestic and foreign companies from 40 world countries.
The number of foreign companies taking part in the event shows a 35 percent growth compared to the last year exhibition.
The exhibition opened in Tehran on April 15 and will continue until April 19.
Austria, Spain, Australia, Britain, Italy, Germany, Turkey, the Czech Republic, Denmark, Russia, France, the Netherlands, Norway, India, Singapore, Japan, China, Taiwan, Thailand, Saudi Arabia, Canada, and Brazil are among countries participating in Iran Oil Show 2011.