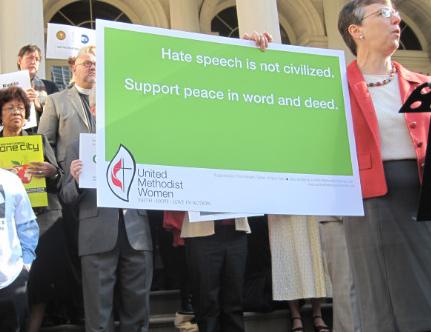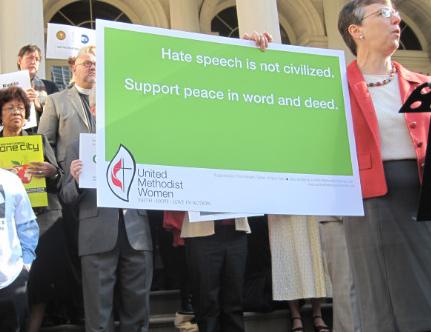 After anti-Muslim ads hit NYC subways last month, Jewish and Christian groups responded with a message of love – hanging pro-Muslim posters to condemn intolerance and celebrate the city's diversity.
Rabbis for Human Rights – North America and the Sojourners Christian group will place their adverts right next to the anti-Islam messages that were released by pro-Zionism group, the American Freedom Defense Initiative (AFDI).The organization covered 10 Manhattan stations, despite strong objection by the city's Metropolitan Transportation Authority.
The original text by the AFDI declared "In any war between the civilized man and the savage, support the civilized man. Support Israel. Defeat Jihad."
The ad by Rabbis for Human Rights- North America, which will go up on Monday, will say "In the choice between love and hate, choose love. Help stop bigotry against our Muslim neighbors."
"Love your Muslim neighbors," is the message on the promised ad.
"Our subway platforms and buses should not be the platform for messages of hate that divide friends, neighbors, and colleagues," read a message on the Rabbis for Human Rights – North America's website.
Last week the United Methodist Women Church unveiled its response to the AFDI posters with an ad saying "Hate speech is not civilized. Support peace in word and deed."