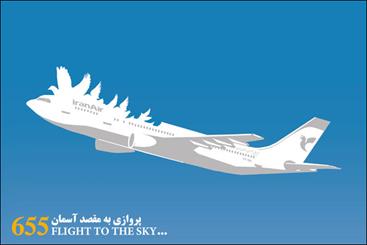 An Iranian film producer has said a movie 'USS Vincennes' on US attack on Iranian flight 655 will be produced.
Qasem Qolipour told Mehr News that a movie script was written on US down of the Iranian Airbus Flight 655 en route to Dubai, dubbing it 'an international project.'
Iran Air Flight 655 was an Iran Air civilian passenger flight from Tehran and bound for Dubai that was shot down by the United States Navy guided missile cruiser USS Vincennes on 3 July 1988. The plane was downed in Iranian airspace, over Iran's territorial waters in the Persian Gulf, and on the flight's usual flight path.
All 290 passengers on board, including 66 children and 16 plane crews died. This attack ranked 9th among the deadliest disasters in aviation history. It is considered a massacre by US government for which it had never been brought to trial.