Lebanon
Cleric warns of dangers threatening Lebanon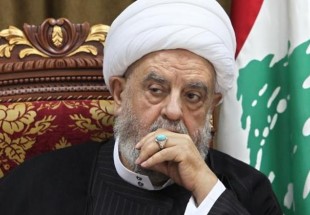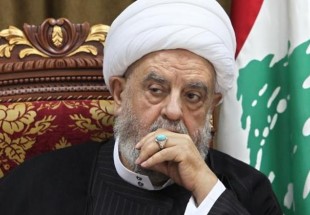 Vice-President of the Higher Lebanese Islamic Shiite Council, Sheikh Abdul Amir Kabalan sternly warned Lebanese politicians of the dangers threatening the country urging them to to be vigilant and aware of the plots hatched against the country, reported Taqrib News Agency (TNA).
He paid tribute and hailed sacrifices and achievements made by the army, security forces and the Islamic Resistance [Hezbollah] urging to be well on the way and get along with each other for final triumph.
The Lebanese cleric said, "national dialogue is the sole way out of the current crisis  the country is wrestling with it is incumbent upon officials to elect a president."
Sheikh Abdul Amir Kabalan placed stress on the need to agree on a new electoral law which fulfills the capabilities of the candidates and is based on relativity and is far from injustice.
The religious cleric condemned enemeis and certain states for thwarting political initiatives and blocking the election of a president in Lebanon.
Since May 2014, when former President Michel Sleiman's term in office ended, Lebanon has been without a president.
Under Lebanon's power-sharing system, the president must be a Christian, the prime minister a Sunni Muslim and the parliament speaker a Shia Muslim