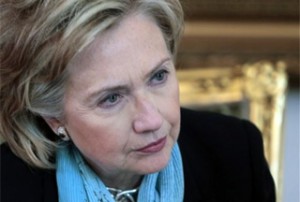 US Secretary of State Hillary Clinton announced that the United States has no interest in "occupying" Afghanistan or abandoning the war-ravaged country.
"The United States has no interest in occupying Afghanistan. We also have no intention of abandoning Afghanistan," she told the US-Islamic World forum in Doha.
"When international forces leave Afghanistan, our civilian presence will continue, so that we can foster a long-term partnership between Afghanistan, the United States, and other nations, that is based on shared responsibility for our common security," she added.
Fifteen thousand British, US and Afghan troops launched early Saturday the largest offensive in Afghanistan since US President Barack Obama deployed 30,000 more troops to the war-torn country last year.
Currently the US and NATO have 113,000 troops in Afghanistan battling the militants.
However, NATO has pledged another 10,000, which would bring the total number of foreign troops to over 150,000 by August.