Latin America
CNN must report accurately or face expulsion: Maduro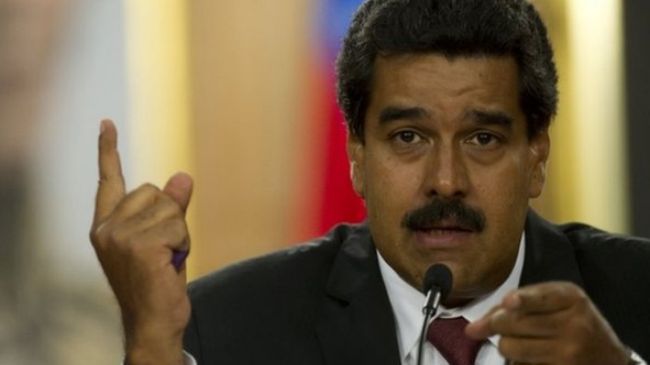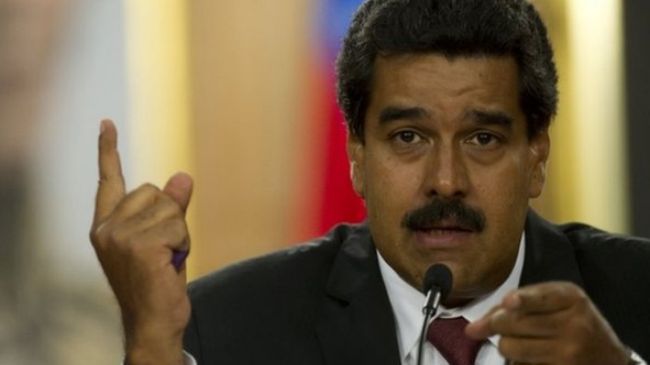 Venezuela's president Nicolas Maduro has warned US television network CNN to report the protests in the country accurately or face expulsion.
Maduro accused CNN Espanol of becoming the platform for the opposition's voice, saying Caracas does not accept war propaganda against Venezuela and will remove CNN from the air in the country if the channel does not "rectify" the way it has covered the protests.
In a live television appearance on Thursday, Maduro said he asked the Minister of Communication and Information Delcy Rodríguez to notify CNN that the administrative process of removing them from Venezuela has begun if they do not rectify (comply)."
"CNN will leave Venezuela. Enough of the war propaganda," he added.
A CNN spokesperson told Reuters the network did not have any immediate comments about Maduro's remarks.
Deadly protests kicked off in Venezuela last month over mostly economic issues. According to reports, at least five people have died in the unrest. The government blamed the western-backed opposition for the deaths while the opposition blames security forces.
In a communiqué on Friday, the Latin American leader accused the United States of promoting ongoing protests in the country by siding with protesters and opposition leaders.
The Latin American leader demanded the US explain its motives in "financing and defending" members of the opposition that promote violence against the country.
Maduro has accused Washington of trying to regain dominance over the South American country, saying the US presented "gross interference in internal affairs."