General
Colombia presidential vote goes to run-off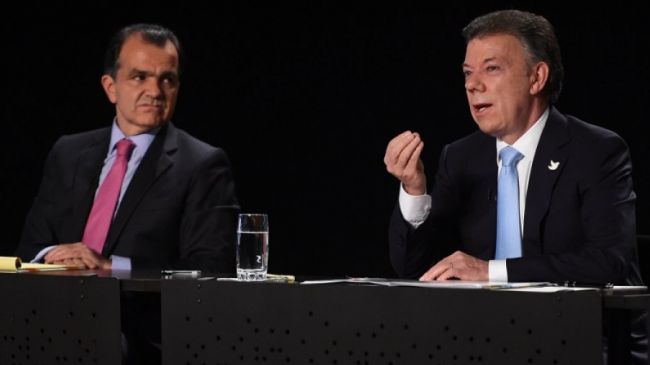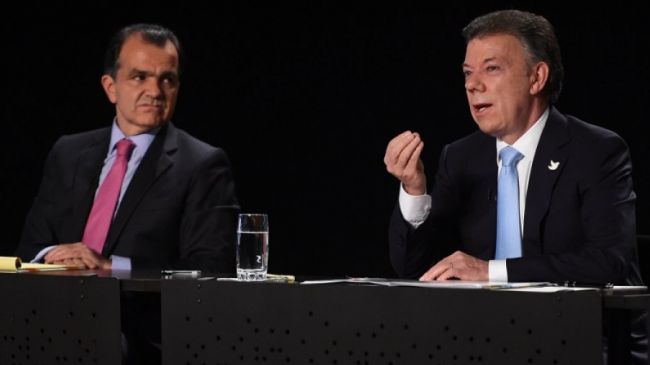 Official results from Colombia's presidential election show that incumbent President Juan Manuel Santos and his rival Oscar Ivan Zuluaga will have to compete in a runoff.
With nearly all votes counted, Zuluaga received 29.3 percent support, while Santos trailed behind with 25.6 percent in the first-round elections.
Neither of the two gathered over 50 percent of the votes needed to avoid a second round vote on June 15.
Colombia's presidential race is widely seen as a referendum on Santos' 18-month peace negotiations with the country's rebels to end a 50-year-old conflict.
After the release of the results, Santos said the runoff would be a choice "between those who want an end to the war and those who prefer a war without end."
This is while Zuluaga, a former finance minister, reiterated his criticism of the peace process, vowing to scrap negotiations with the Revolutionary Armed Forces of Colombia (FARC).
Meanwhile, with the FARC along with Colombia's second largest rebel group, National Liberation Army (ELN) having declared a ceasefire during the poll, the country Defense Minister Juan Carlos Pinzon said the Sunday vote was the "safest election day in recent history."
The ceasefire during the vote was the third time the rebel group declared a halt of all offensive operations since the start of peace talks with the Colombian government in November 2012.
The FARC is Latin America's oldest insurgent group and has been fighting the government since 1964. Bogota estimates that 600,000 people have been killed and more than 4.5 million others have been displaced due to the fighting.