Iran
Commander ensures security at Iranian border in Kurdistan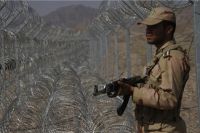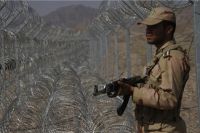 There is no security problem in Iran's Western province of Kurdistan, Commander of the province's border guards Brigadier General Ezzatollah Rashidian underlined on Tuesday.
"Today under the conditions that all around Iran is engaged in war and chaos, the Islamic Iran enjoys full security and there is not even the slightest security problem, thanks God and wise leadership of the Supreme Leader (Ayatollah Seyed Ali Khamenei)," Rashidian said in the western city of Sanandaj, the capital city of Kurdistan province, today.
He described the Islamic State of Iraq and the Levant (ISIL) group as an ominous phenomenon in the region, and stated that "the ISIL has been trained by the world arrogance, specially the US and Britain".
The Iranian general said the US and Britain have created the ISIL in a bid to ward off the usurper regime of Israel from danger, while the collaboration of the regional puppet regimes has largely helped their crimes.