Iran
Middle East
Technology
Commander: Modern Radars, Missile Systems Developed by Iranian Experts
Deputy Commander of Iran's Air Defense Force Brigadier General Alireza Elhami said that the country's experts have succeeded in manufacturing a large number of hi-tech radar and missile systems.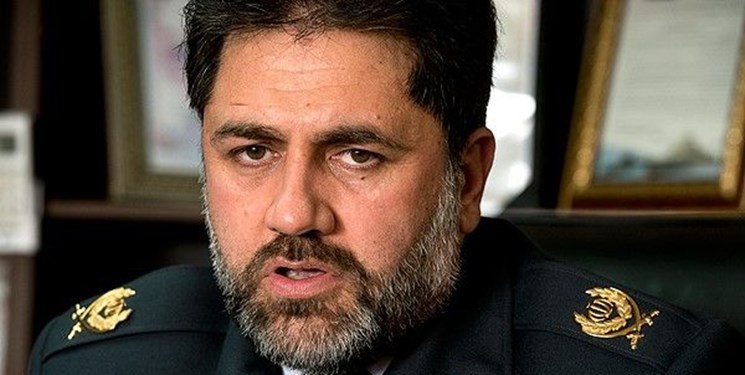 Addressing a video conference participated by a group of commanders in different provinces of Iran, General Elhami said that a variety of modern radar and missile systems have been produced inside the country through the efforts of the young Iranian experts.
He predicted a bright future for the country in the field of air defense.
"The enemies of the Islamic Republic of Iran are focused on the missile issue and constantly express concern in this regard and talk about restricting it. This shows the strength of the Iranian Armed Forces in the region," the commander said.
General Elhami further stressed the need to modernize the education for the Air Defense cadets at the Air Defense college.
In relevant remarks earlier this month, General Elhami assured the nation of security at the country's borders, saying that areas even far from the bordering regions are monitored to confront any possible threats.
He made the remarks, elaborating on the latest situation of security along Iran's Eastern borders with Afghanistan after the recent developments in the country.
"If [Iranian] people have concerns about possible insecurity along eastern borders … [I assure them that] due to preparedness of [the Iranian] Armed Forces, there is no problem and no ground for any concerns" in this regard, he underlined.
"I tell my compatriots that there is no ground for concerns about security of the country's borders, because the powerful Armed Forces of the Islamic Iran, specially the Air Defense Force … are monitoring areas many kilometers beyond our territorial borders," General Elhami added.
He emphasized that the Iranian Army's Air Defense Force is focusing its efforts on protecting security of the country's airspace and has used its full scientific deterrent power in this regard.
"My colleagues in the Army of the Islamic Republic of Iran…are aware of the importance of fully safeguarding security of the Islamic Iran's airspace and are monitoring borders with full preparedness," General Elhami said.