Iran
Middle East
Commander Thanks IRGC Forces' Valuable Efforts to Protect People's Health
Commander of the Islamic Revolution Guards Corps Major General Hossein Salami underlined that all IRGC forces are responsibly and zealously participating in the efforts to contain the novel coronavirus in Iran.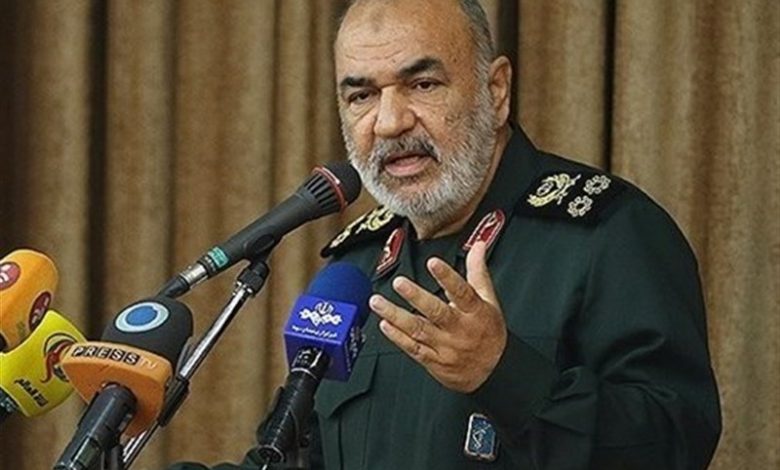 Speaking to commanders of 10 IRGC Ground Force bases via videoconference on Thursday, Major General Salami thanked all IRGC units involved in clean up operations and other measures taken to fight the disease.
He thanked the forces who have done "very valuable services in protecting the people's health and indeed entered the scene sacrificially, bringing an honor to the IRGC before the Leader of Islamic Revolution and the people," he said.
The senior commander noted that the IRGC forces are also involved in relief operations in a number of Iranian provinces hit by flash floods in recent days.
He further hailed the country' health system for the praiseworthy endeavors in the fights against COVID-19, reminding that in some countries, the health systems have collapsed in the face of the infectious disease.
The IRGC Ground Force on Wednesday started the biological defense exercise across Iran with the participation of modern warfare units.
The large-scale war game will last for three days and covers 3,000 locations across Iran, including 100 spots in Tehran.
Attended by the modern warfare units of the IRGC Ground Force and Basij, the exercise includes massive disinfection operations all over Iran.
The drill is being held in coordination with the Coronavirus Battle National Headquarters and in compliance with the policies of the General Staff of the Iranian Armed Forces.
IRGC Ground Force Commander Brigadier General Mohammad Pakpour announced on Tuesday that all medical centers of the IRGC Ground Force, including field hospitals, are used at full capacity in the exercise.
A total of 100 units of the IRGC Ground Force, under command of 10 bases, are carrying out the disinfection operations.
The IRGC has formed the Coronavirus Fight Base to coordinate efforts in the battle with COVID-19 and arrange cooperation with the Health Ministry.
The IRGC and Basij have also supplied the necessary medical equipment in the efforts to contain the virus.
On Wednesday, Iran's Health Ministry announced that the respiratory disease has so far killed 2,077 people and infected 27,017 others in the country. A total of 9,625 people have also recovered.