Iran
Commander: Trespassing on Iranian Waters Given Tough Confrontation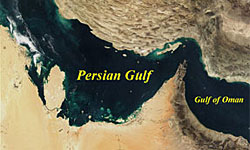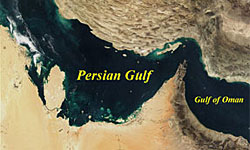 Commander of the Coast Guards of Iran's Southern province of Bushehr said his forces have staged a successful mission in preventing illegal entry of foreign vessels into Iran's Southern waters during the current Iranian year (which ends on Wednesday).
"In the current (Iranian) year (March 20, 2012 – March 20, 2013), 15 vessels and 68 individuals have been arrested and seized for illegal border crossing in the provincial waters and 80 of these vessels belonged to Saudi Arabia," Qalandar Lashkari told reporters in a press conference in the port city of Bushehr on Monday.
"Most of the vessels belonged to Saudi Arabia or Iraq," Lashkari mentioned, and explained that "the seized Iraqi vessels were involved in fuel-trafficking activities".
Iran's coast guard units in January seized three Saudi vessels after they illegally entered Iran's territorial waters.
Lashkari said at the time that two dhows were tracked and seized after their illegal entry into Iran's territorial waters and all their 10 crew members were also arrested.
He added that initial investigations showed that the vessels are from Saudi Arabia but their captains and crews were Indian nationals.
Investigations also showed that the vessels had crossed Iran's water borders for fishing purposes.
Lashkari said at the time that the development came a week after forces of the second naval zone of the Islamic Revolution Guards Corps (IRGC) confiscated another Saudi vessel and arrested its 4 crews after they had illegally cross Iranian borders.
He said the first vessel was later expelled from Iran's waters.