Iran
North America
Commander: Trump Unable to Coax Iran into More Concessions through Decertification Propaganda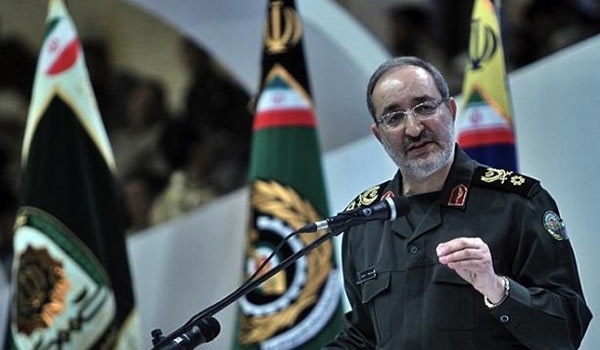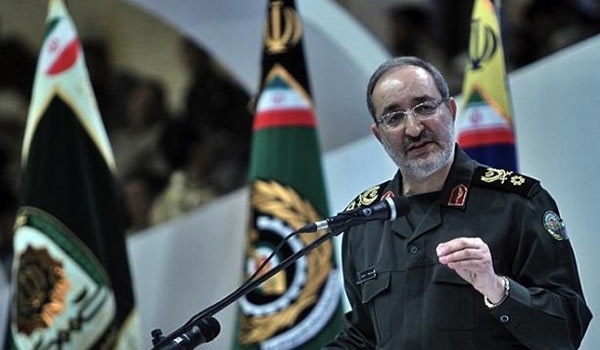 Deputy Chief of Staff of Iran's Armed Forces Brigadier General Massoud Jazzayeri underlined that the US president's threat to decertify the nuclear deal with Iran would not force Tehran to give more concessions to keep the agreement alive.
"That Trump says that they cannot remain committed to the nuclear deal is something related to him but he should know that he cannot get Iran to make concessions with such bluffings," General Jazzayeri said on Wednesday in reaction to US President Donald Trump's recent anti-Iran remarks.
Stressing that the Iranian nation powerfully safeguards its defense and missile capabilities, he said that the country will not leave the scene due to the US president's hues and cries and cowboy games.
"There is no way but strengthening the defense power against a country whose president clearly shouts from the UN tribune that he will annihilate other countries using military force," General Jazzayeri said.
His remarks came days after Trump spoke to reporters about nuclear deal with Iran.
"You'll see what I'm going to be doing very shortly in October," Trump told reporters. "But I will say this, the Iran deal is one of the worst deals I've ever seen, certainly at a minimum the spirit of the deal is just atrociously kept. But the Iran deal is not a fair deal to this country. It's a deal that should have never ever been made. And you'll see what we're doing in a couple of weeks."
Trump promised the US is "not going to stand for what they (Iran) are doing," claiming Iran has "violated so many different elements" of the deal.
He promised his upcoming action on the deal in October would be "very evident".