Iran
Middle East
North America
Commander Vows Iranian Air Defense Force's Crushing Response to Threats
Commander of the Iranian Army's Air Defense Force Brigadier General Alireza Sabahi Fard warned enemies to avoid testing the country's capabilities or wait for Iran's devastating response to any threat and aggression.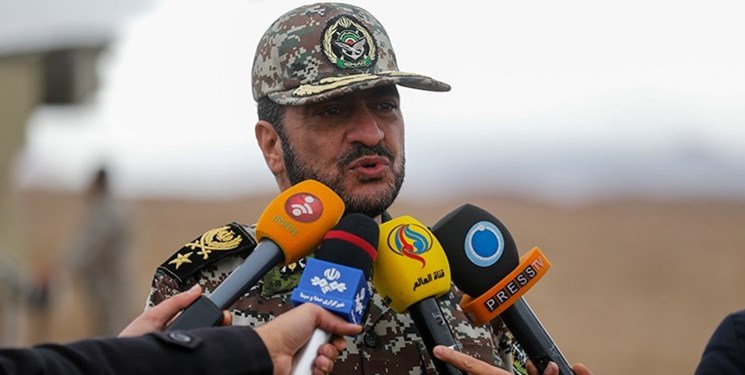 "The Air Defense Force, with eyes that are always open and watchful and with all its might, is the protector of the sky of this country, because the security of the Iranian airspace is the Air Defense Force's redline and the highest point of sensitivity," General Sabahi Fard said on Saturday.
He warned that the Islamic Republic does not back away from or joke about its national interests.
"The enemies may make a mistake and threaten our country with military action, [but] we are the ones who stand against them with full readiness and, if they make a mistake, we will make them regret it," General Sabahi Fard warned.
In recent months, Iranian commanders have sternly warned the US and Israel against continuing their anti-Iran rhetoric and threats. Last month, the Islamic Revolution Guards Corps (IRGC) said the Israeli regime lacks the power to launch large-scale attacks against Iran.
In relevant remarks in December, General Sabahi Fard underlined the necessity for increasing the country's defense and deterrence power.
Enhancement of achievements in the military field is directly related to the increase in the deterrence power, General Sabahi Fard said, addressing a ceremony attended by top commanders, university professors and students of Khatam Al-Anbia Air Defense University.
Also, in November, General Sabahi Fard said the cruel sanctions imposed by the US against Iran have failed to prevent progress of the country's missile industries.
Despite oppressive and unjust sanctions imposed by the United States against Iran, the Army Air Defense Force of the country has gained salient progress in all fields of radar, missile, drone (UAV) and cyber systems, General Sabahi Fard said.
He referred to the intelligence, vigilance and remarkable success of the Army Air Defense in the operational use of various radar and missile systems in its recent military exercises, saying that today, the Army Air Defense Force has grown, relying upon its self-confidence and indigenous knowledge and technical know-how.
The recent military drills conducted by Iran's Army Air Defense displayed only a part of the missile capability of this Force, General Sabahi Fard said.