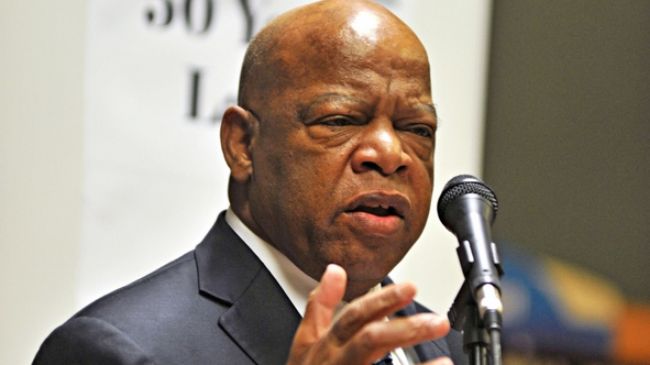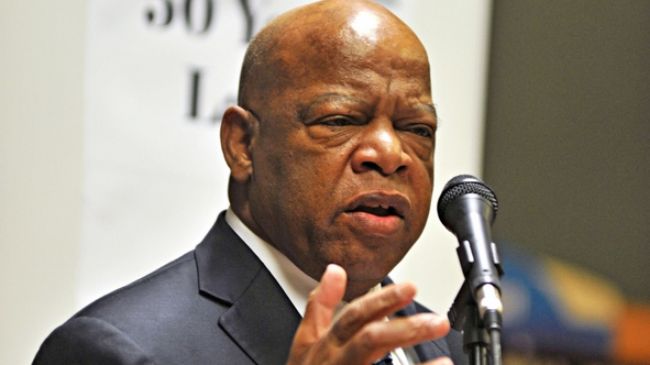 US congressman John Lewis has called for massive demonstrations in the country if a grand jury does not indict the police officer who killed African-American teenager Michael Brown.
"I think people are waiting, they're watching, and we're gonna see within the next few days what's going to happen — and that would be massive, nonviolent protests all over America," Lewis told a radio show on Tuesday.
The civil rights icon, however, called on the American people to protest peacefully.
"Be like a pilot light and not like a firecracker. A firecracker just pops off and it's gone," the congressman said. "A pilot light will continue to burn."
Lewis warned there will be some setbacks and disappointments, but "you must never, ever give up."
The grand jury is expected to make a decision in the next few days.
On August 9, police officer Darren Wilson gunned down 18-year-old Brown, claiming it was an act of self defense. The jury will either indict Wilson or will decide that he should not be tried on criminal charges.
Ferguson has been the scene of public demonstrations since the fatal shooting.
Missouri Gov. Jay Nixon on Monday declared a state of emergency in anticipation of possible riots. He would be allowed to activate the National Guard to prepare "for any contingency."