World News
COVID-19 has now killed over 160,000 globally, 2.3 million infected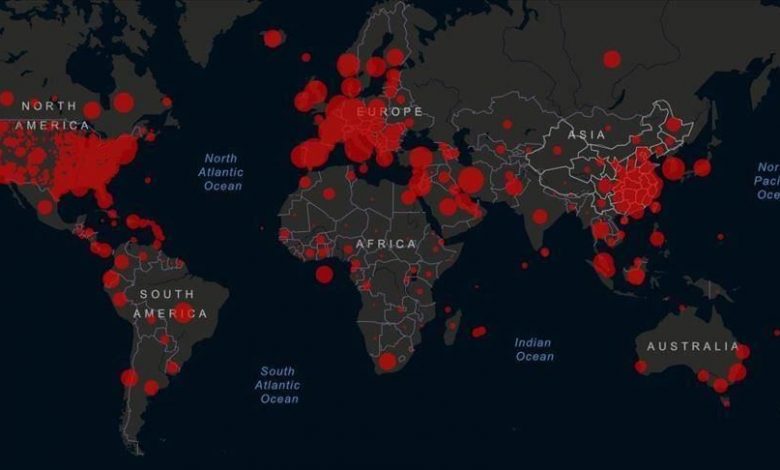 The new coronavirus outbreak has now claimed the lives of 160,706 people across the world, and more than 2,328,600 others are infected, according to the latest data collected by Johns Hopkins University (JHU).
Here are the latest on the coronavirus pandemic from around the world:
Italy reports low daily rise in deaths
In Italy, the country with the second highest deaths after the United States, the deaths from the respiratory illness rose by 482 on Saturday, the lowest daily increase since April 12. That brought the total death toll to 23,227.
And the number of Italy's new cases was stable at 3,491, according to the country's Civil Protection Agency.
The country's total cases now stand at 175,925, according to JHU.
Spain 'past most extreme moments'
Spain's Prime Minister Pedro Sanchez said on Saturday that the nation had "left behind the most extreme moments."
The country's total death toll stands at 20,639, and cases number at 194,416.
The figures in Spain — Europe's worst-hit nation — have been increasing more slowly in recent days.
Sanchez said, however, that, "These achievements are still insufficient and above all fragile. We cannot put them at risk with hasty solutions."
The Spanish prime minister plans to extend but also loosen restrictive measures enforced to contain the spread of the new coronavirus.
Netherlands' cases cross 31,000
Dutch health authorities reported an additional 1,140 cases on Saturday, bringing the total number of infections in the Netherlands to 31,766.
They also registered 142 new deaths from the viral infection, bringing the total fatalities to 3,601.
Germany reports 242 new deaths
Germany reported 3,609 new confirmed cases and 242 more deaths on Saturday, according to the Robert Koch Institute, a federal government agency responsible for disease monitoring and prevention.
The country's total cases reached 143,724, along with 4,538 deaths, as of Saturday.
Turkey has most cases of COVID-19 in Middle East
Turkey has become the worst-hit country in the Middle East as its confirmed coronavirus cases have risen to 82,329, according to Health Minister Fahrettin Koca.
An increase of 3,783 cases in the last 24 hours brought Turkey's overall tally to within a few hundred of that of China, where the virus first emerged.