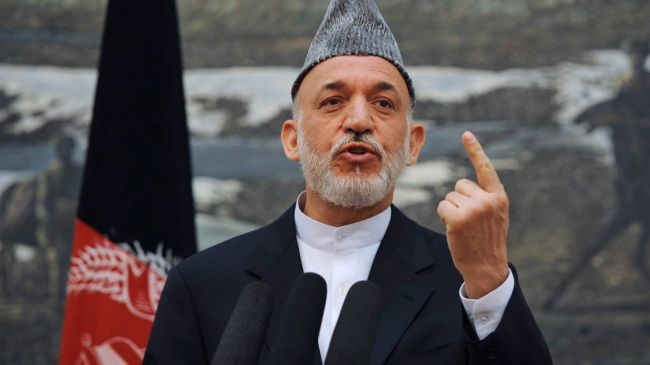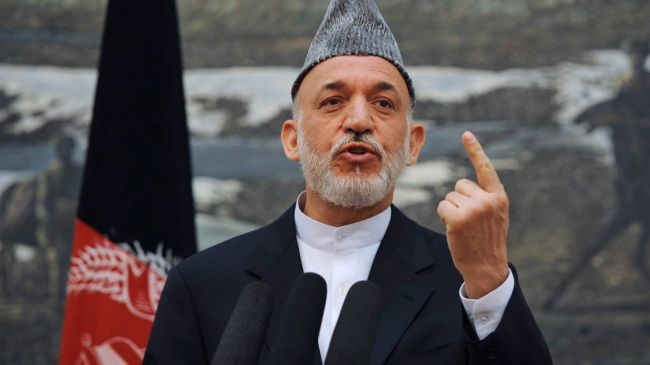 Afghan President Hamid Karzai has criticized(!) the United States for the timing of a drone strike that killed the chief of pro-Taliban militants in Pakistan.
Karzai said Hakimullah Mehsud was killed at an unsuitable time in Pakistani tribal region of North Waziristan.
Sources close to Karzai say the Afghan leader is worried that the assassination could harm the ongoing regional peace process.
Karzai has been seeking to enter into negotiations with the Taliban to end years of internal conflict.
Mehsud's killing, which took place on Friday, has also angered Pakistan with Islamabad accusing Washington of undermining efforts to bring the militants to the negotiating table.
Pakistan has released dozens of high-profile Afghan Taliban prisoners over the past few months.
Afghanistan is seeking help from its neighbor to open up a direct channel of communication with Taliban militants. Afghan President has urged Pakistan for several times to facilitate peace talks with the militant group.
Pakistani Prime Minister Nawaz Sharif has also been an advocate of peace talks with Taliban militants since his election campaign, which ended in his May victory.
The Taliban have so far refused to contact the Afghan government because they consider Karzai a US puppet. The Afghan High Peace Council has been making efforts to initiate dialogue with discontented Afghans and militants who have engaged in warfare with the US-led forces and Kabul's Western-backed government.
Over a decade of the costly US-led war in Afghanistan has failed to end militancy in the country and the US which has thousands of troops on the ground in Afghanistan is now trying to sit down for talks with Taliban militants.
The United Nations and several human rights organizations have already identified the US as the world's number one user of "targeted killings," largely due to its drone attacks in Pakistan and Afghanistan.