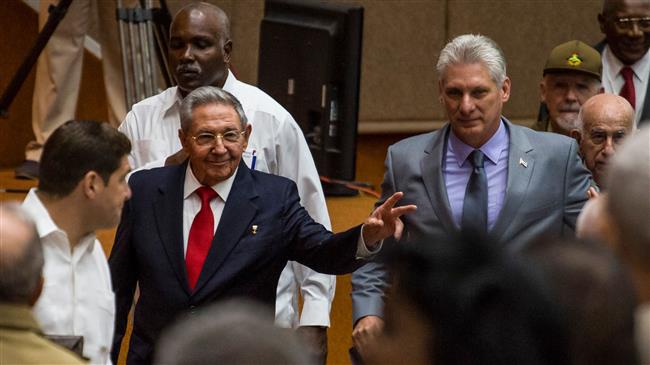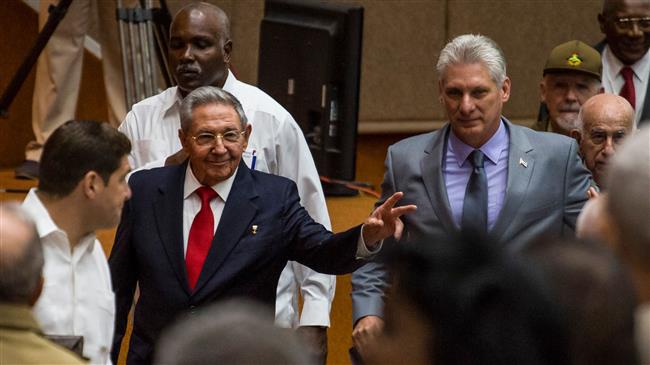 Cuba has nominated First Vice President Miguel Diaz-Canel as the only candidate to succeed longtime President Raul Castro, as the country's National Assembly prepares to vote the next leader of the Communist-run island nation into office.
Diaz, a 57-year-old official of the Communist Party, has already earned Castro's endorsement and awaits to get the National Assembly's official confirmation on Thursday.
The National Assembly made the announcement after the beginning of a historic two-day meeting to elect a for Castro, 86, whose departure would end his family's six-decade rule over the island nation, which began in 1959.
Diaz has always been viewed as the favorite to take over after Castro, who first announced his intention to quit in 2013.
"This will be my last term," Castro said shortly after the National Assembly elected him to a second five-year tenure in April that year.
Diaz-Canel has since been widely expected to take over after spending decades climbing the party ranks and eventually becoming Castro's right-hand man in 2013.
The 605-seat National Assembly began its session early on Wednesday. The body is slated to vote in the Council of State, which has 31 members and whose head will automatically become president. The president, the first vice president and five vice presidents are among the powerful council's members.
The vote could take place on Wednesday but the outcome of the meeting will be kept from the press until Thursday, April 19, which bears heavy symbolism.
Thursday coincides with the 57th anniversary of the Bay of Pigs invasion in 1961, when the CIA tried to overthrow the leader of the 1959 revolution, Fidel Castro.
Havana has long celebrated the occasion as American imperialism's first great defeat in Latin America.
Raul Castro took office in 2006, when illness sidelined his brother Fidel. Between them the two brothers ruled Cuba for nearly 60 years.