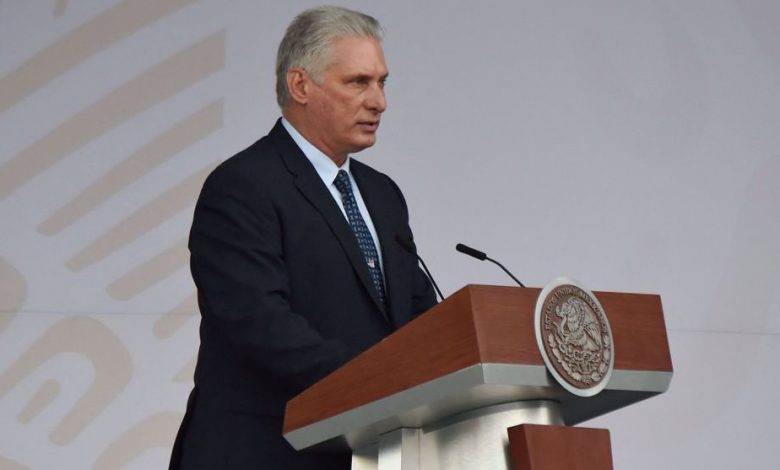 Cuban President Miguel Díaz-Canel during a UN address has strongly censured the US-led messy withdrawal from Afghanistan after decades-long occupation, stressing that Washington inherits a history of foreign policy disasters.
Afghanistan was just one example Díaz-Canel, during his address to the United Nations General Assembly on Thursday, used to attack US foreign policy, which he said relied on the "pernicious use and abuse of measures of economic coercion."
"Afghanistan is not an isolated case. It has been evidence that where the United States intervenes, there is an increase in instability, deaths, suffering and enduring scars." he said in a pre-recorded video.
"Occupation only leaves destruction, and no country has the right to impose its will on sovereign nations," he said, adding, "The US government is threatening, extorting and pressuring sovereign states."
Following US President Joe Biden's decision to fully withdraw the American troops from Afghanistan, the government swiftly fell in Afghanistan's capital, Kabul, amid the Taliban's seizure of the entire country.
On September 7, the Taliban announced the formation of a caretaker government.
The Taliban first ruled Afghanistan from 1996 to 2001 until the United States invaded the country and toppled their government in 2001 on the pretext of fighting terrorism following the September 11 attacks in the US.
Western countries and international financial organizations have suspended aid to Afghanistan, depriving it of billions of dollars needed to finance vital food imports, as the Taliban have not been recognized by the international community.
Elsewhere in his speech, Díaz-Canel scolded US President Joe Biden for maintaining more than 200 measures adopted by former US president Donald Trump against Cuba and other nations.
The Cuban president also voiced support for regional allies Daniel Ortega of Nicaragua and Venezuela's Nicolás Maduro, and said the South American nation "will always be able to count on Cuba's solidarity."
Cuba's Minister of Foreign Affairs Bruno Rodriguez in a post on social media on Tuesday criticized the United States for pursuing a divisive strategy in the world, saying Washington lacks the moral authority to promote peace, human dignity and development.