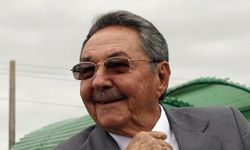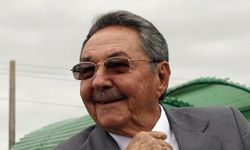 Cuban President Raul Castro, who has on many occasions lauded Iran's campaign against imperialism, is scheduled to visit Tehran next year, Cuban Foreign Minister Bruno Rodriguez announced on Thursday.
The Cuban president is expected to pay an official visit to Iran next year, Rodriguez said in a meeting with Iran's Deputy Foreign Minister for European and American Affairs Ali Asqar Khaji in Havana today.
He also said that his country fully backs the Islamic Republic of Iran at mutual, regional and international levels.
Rodriguez said relations between Tehran and Havana are strategic and Cuba supports Iran's legitimate right to make use of peaceful nuclear energy.
Iran has sought to expand ties and cooperation with Latin America, specially since President Mahmoud Ahmadinejad ascended to power seven years ago.
In line with the same policy, President Ahmadinejad has gone on several official trips to major Latin American countries, including Brazil, Cuba, Bolivia and Venezuela.
During his visits, Ahmadinejad has signed a number of agreements with the leaders of Latin America in a bid to strengthen Iran's foothold in South America.