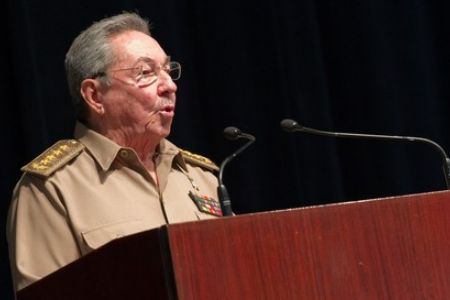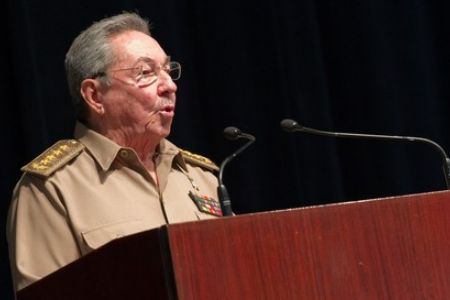 Cuban President Raul Castro urges the US to stop vacillating in its fight against terrorism, as Washington protects terrorists involved in the death of dozens of Cubans.
Addressing the families of Cuban victims of terrorism on Wednesday, Castro said his country urged US President Barack Obama to "abide by his commitment to fight terrorism and act with determination and without double standards against those who, from US territory, have perpetrated and continue to perpetrate terrorist acts against Cuba," AFP reported.
In a speech marking the inauguration of "Victims of State Terrorism Day," the Cuban president lashed out at Washington for failing to take into account Cuba's offers of assistance in combating terrorism between 2001 and 2002.
Raul Castro, younger brother of Fidel Castro, also demanded the US release five Cuban detainees. Cuba maintains the five men were protecting Havana from terrorists that could have come from the United States.
The Cuban president further pointed out that the US still protects men wanted for alleged involvement in terrorist attacks against Cuba that killed dozens of people. Castro said Luis Posada Carriles and Orlando Bosch are living quietly in Miami and without being punished.
A total of 73 people were assassinated on October 6, 1976, when a bomb exploded aboard a Cubana de Aviacion passenger plane that had just taken off from Barbados.
The victims were mainly young people, and the perpetrators of this terrorist attack had proven links with the US Central Intelligence Agency (CIA) and remain unpunished and protected in the United States.
On Wednesday, the Cuban Council of State passed a decree officially declaring October 6 as the Day of the Victims of State Terrorism.