Syria
Damascus: Militants in One More Town Joining Peace Agreement with Syrian Gov't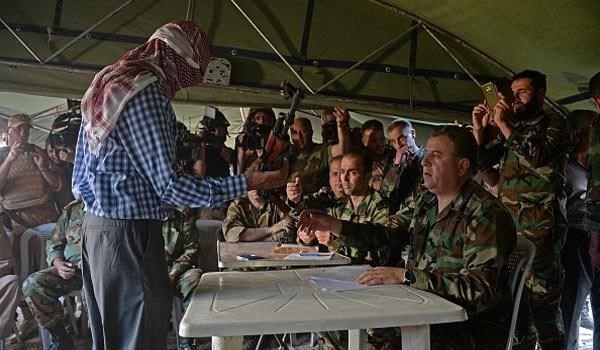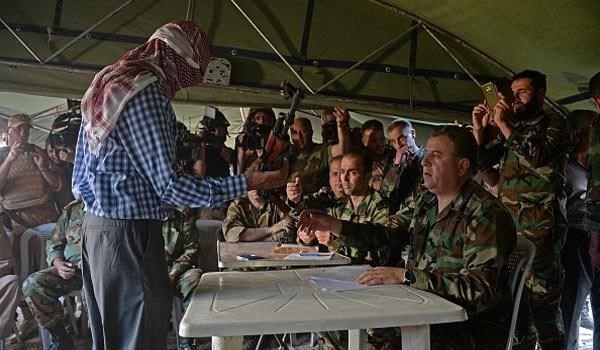 Militants in a key town in Western Damascus are about to end fight against the Syrian government after long talks with the reconciliation committee in the region.
Sources in the committee said after the implementation of several steps of the peace agreement in Kanakar and delivering of militants' arms and equipment to government forces, the Syrian Army now has called on the peace negotiating committee in Kanakar to give them a list of those militants that do not intend to admit the peace plan.
The source said it is widely believed that all those who do not want to apply for amnesty in the towns of Zakiyeh, Kanakar and the village of Jabal al-Sheikh would leave the region to militant-held areas in Idlib province.
Meantime, army rejected the requests of some of the militants that had applied for relocation to Quneitra province.
The Russian Peace Coordination Center in Syria announced last week that militants in two more villages in Lattakia and Homs provinces laid down arms and joined nationwide reconciliation in the last 24 hours.
"Over the last 24 hours, two agreements were signed with settlements in the provinces of Lattakia and Homs on joining the regime of cessation of hostilities. The number of settlements that have joined the reconciliation process has increased to 1,077," the Russian center announced in a daily statement.