Syria
Damascus Submits List of Arab Terrorists Fighting in Syria to UN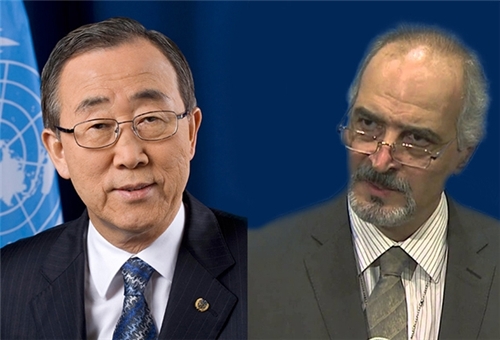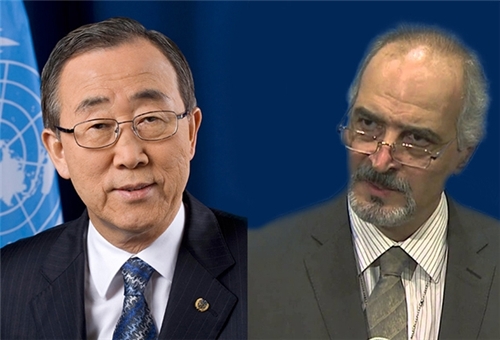 The Damascus government submitted a list of the foreign Arab terrorists fighting against the Syrian army to the United Nations (UN) Secretary-General, Ban Ki-moon.
Syria's Permanent Representative to the UN Bashar al-Jaafari provided Ki-moon with a list, including 107 names and ID's of foreign and Arab terrorists who have been killed in Aleppo by the Syrian Army, and asked for the registry of the list as an official UN documents, the Arabic-language Panorama al-Sharq al-Awsat news website reported.
Al-Jaafari said he had submitted a similar list to the President of the UN Security Council, Gérard Araud.
The Syrian ambassador underlined that the Arab terrorists have come to Syria via Lebanon and Turkey, and that most of them are from Libya. He added that many other terrorists have also been arrested in the past several months.
Earlier this month, Al-Jaafari said that all the Saudis who traveled to fight in Syria had come with the knowledge of the Saudi intelligence, and a large number of them have been sentenced to death or to life imprisonment and they were released in return for going to "jihad" in Syria and kill the Syrians.
"The Saudi authorities release those criminals, the majority of them are affiliated to extremist, terrorist organizations like Al-Qaeda, to send them to Syria through hidden agreements through which they are given amnesty in return for their travelling to Syria to kill the Syrians," al-Jaafari said at a press statement following a security council's session in New York.
He added that those terrorists enter Syria through borders with Jordan, Lebanon while the others come through Turkey with facilitations by the Turkish, Qatari intelligence.
"At the same time when the Security Council recognizes that Jabhat al-Nusra is a terrorist organization and the other groups are terrorists, some international officials name them as opposition," al-Jaafari said.
He added that the Turkish, Saudi and Qatari governments are directly involved in supporting the terrorists in Syria.