Ashura
Asia-Pacific
Days of Allah
Pakistan
Deadly terror blast hits Ashura mourning procession in eastern Pakistan
A powerful bomb has exploded among a group of Pakistani Shia mourners commemorating Ashura in the eastern province of Punjab, leaving at least five people dead.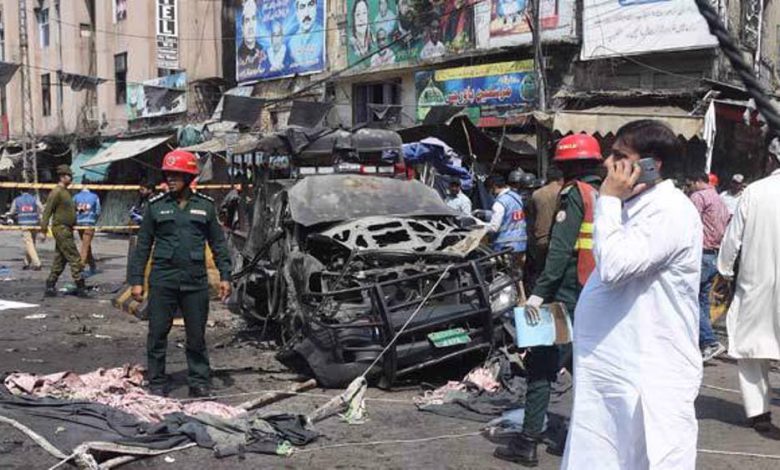 Local police said over 50 others, including children, had also been wounded when the roadside bomb hit the mourning procession in the city of Bahawalnagar on Thursday, which marks Ashura, the martyrdom anniversary of Imam Hussein (AS), the third Shia Imam and the grandson of Prophet Muhammad (PBUH).
Police said the explosion happened when the mourners reached Jail Road. The procession was coming from Alzahra University. Videos circulating on social media showed police and ambulances rushing toward the site of the bombing.
More than 400 people were present in the ceremony.
Police and rangers have cordoned off the area and an emergency has been declared at hospitals. A suspect was arrested on the spot and eyewitnesses are also being questioned.
According to witnesses, the deadly blast triggered protests in the area, with local Shia Muslims demanding retribution.
Pakistani Shia leader Khawar Shafqat condemned the attack and called on Islamabad to ensure security at such processions, which are ongoing in different parts of the country and elsewhere in the world.
No group has claimed responsibility for the attack yet.
Pakistani Shia Muslims, mainly from the Hazara community, have repeatedly been the target of terror attacks by extremist militants over the past decade.
Pakistan is facing security challenges after it joined an alliance with the US in the so-called war on terror in 2001.
Despite frequent offensives by the Pakistani army, acts of terror by militants continue to target security forces as well as civilians.