Iran
Deputy FM: Iran powerful enough to start regional coalition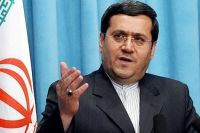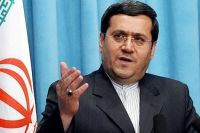 Tehran is powerful enough to form a regional coalition for resolving problems, Iranian Deputy Foreign Minister Hassan Qashqavi said a few days after Iran rejected US demands to join the so-called coalition against the Islamic State of Iraq and the Levant (ISIL) terrorist group.
"The government and the foreign ministry are striving to materialize the Islamic Republic's goals and the guidelines of the Leader of the Islamic Revolution (Ayatollah Seyed Ali Khamenei) powerfully and wisely and due to such efforts, we have the best regional diplomacy in area of foreign policy," Qashqavi said, addressing the inauguration ceremony of the foreign ministry's office in the Central province of Yazd on Tuesday.
"Iran is now under such conditions that it can rival with the world powers on different issues, including the nuclear issue, and the geography of our influence stretches to Palestine, Iraq and Syria, etc. and Iran has reached such a capability that it can form a regional coalition," he added.
Stressing that Iran has turned into a role model in the region, and many countries are seeking to pick up Iran's diplomacy as their role model, Qashqavi said, "The most important capability of the Islamic Republic of Iran is the presence of the Supreme Leader and his handling of the regional crises."
His remarks came after NATO heads of state convened in the Welsh city of Newport on 4-5 September and US Secretary of State John Kerry and Defense Secretary Chuck Hagel told foreign and defense ministers participating in the NATO summit that the US was forming a broad international coalition against ISIL.