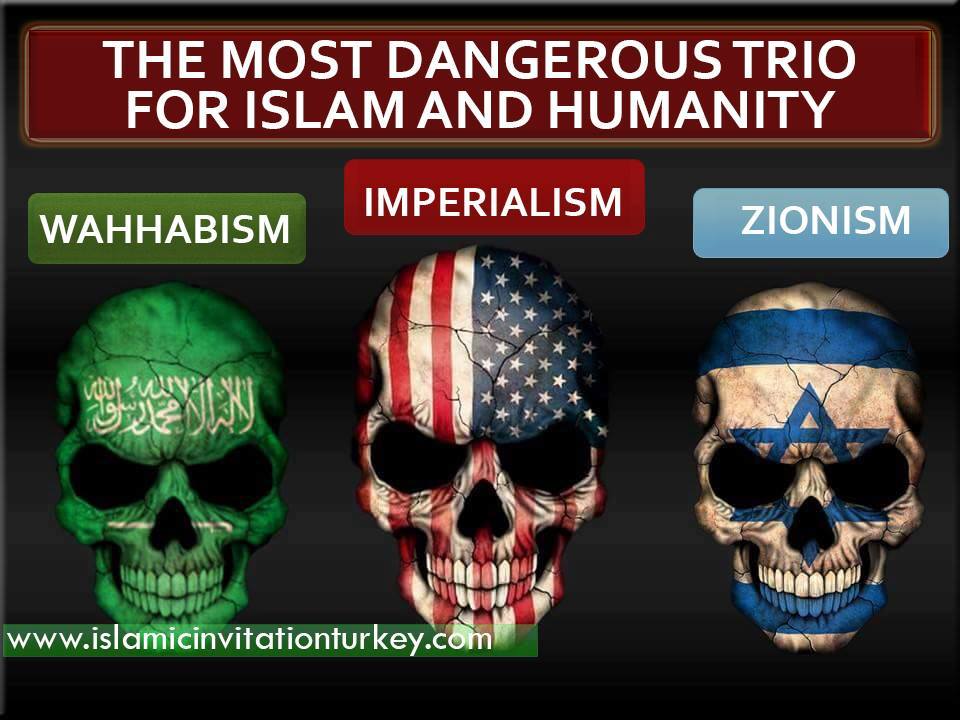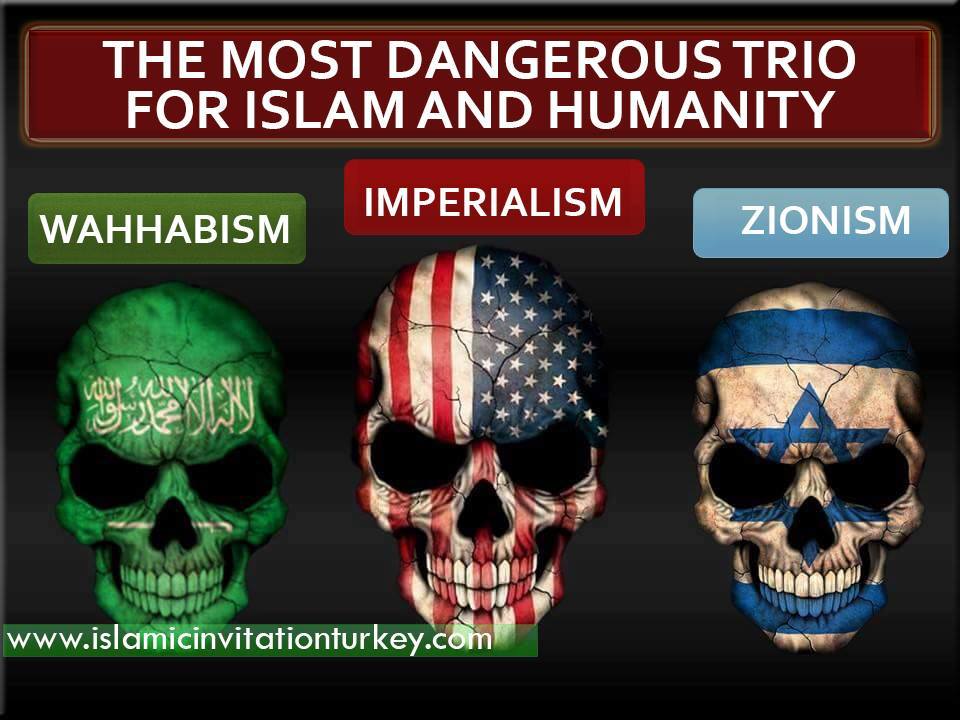 WAHHABISM: The governments of Saudi Arabia, Turkey, Pakistan, Egypt, Qatar, Jordan, Nigeria, Bahrain, and all other Muslim-faced puppet governments.
ZIONISM: Israel, +Egypt, +Bahrain, USA, England, France, Germany.
IMPERIALISM: USA, England, Germany, France, China, Russia, and all other arrogant and oppressor powers.
The stance of Islam against all of them is clear but Islam legalizes to use force against the ones who use force and attack. Everyone has the right to live the way they believe but no one has the right to attack any regions nor defend the terrorists. If you want to understand what the true stance of Islam is, you can check the stance of Islamic Republic of Iran against, towards all the countries above. Thus, it is not okay for you to put all countries in the same box. How can an oppressor disbeliever be like the normal disbeliever who do not attack people, civilians.