Imam Ali Khamenei
Leaders of Ummah
Martyrs Day
North America
World News
"Disabled war veterans are living martyrs"
The following is the full text of the message issued on March 28, 2020 by Imam Khamenei, the Supreme Leader of the Islamic Revolution, on the occasion of the anniversary of the birth of Hazrat Abulfadl al-Abbas and Disabled Veterans' Day. Every year, His Eminence sends delegates to meet with and congratulate disabled war veterans on Disabled Veteran's Day. This year however, due to the recommendations put forward by the National Committee on Combating Coronavirus, such meetings were cancelled.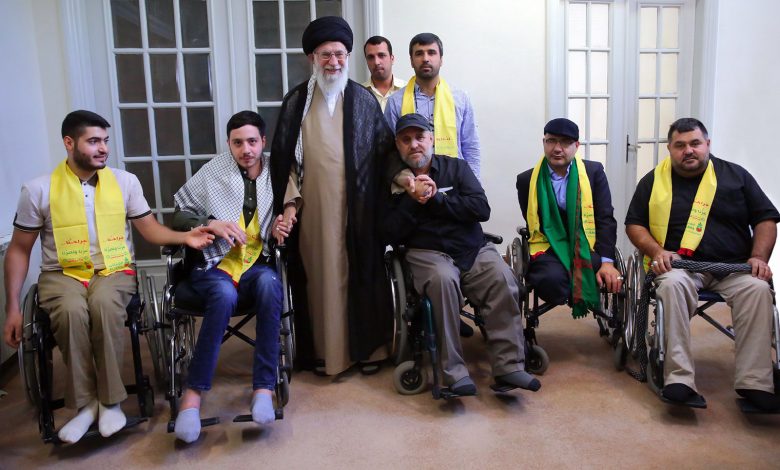 Leader of Islamic Ummah and Oppressed Imam Sayed Ali Khamenei's Message on the Anniversary of the Birth of Hazrat Abbas (pbuh) and Disabled Veterans' Day:
In the Name of Allah, the Beneficent, the Merciful
I would like to congratulate the dear disabled war veterans of the country on the anniversary of the birth of Hazrat Abulfadl al-Abbas (peace be upon him), who is forever honored due to his bearing the flag of Karbala. The coinciding of this day with the anniversary of his birth is a source of honor for disabled war veterans. You disabled war veterans are self-sacrificing fighters and living martyrs. Your eyes and hearts will be illumined with divine rewards, God willing. I ask Allah, the Exalted, to bestow health, dignity, steadfastness and well-being on you and your patient family members whose services are some of the best of good deeds.
Imam Sayyid Ali Khamenei