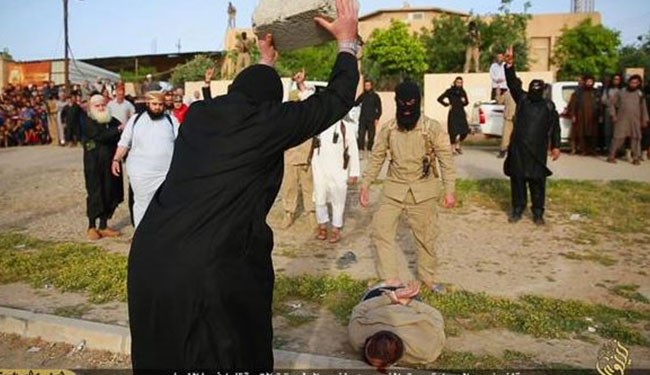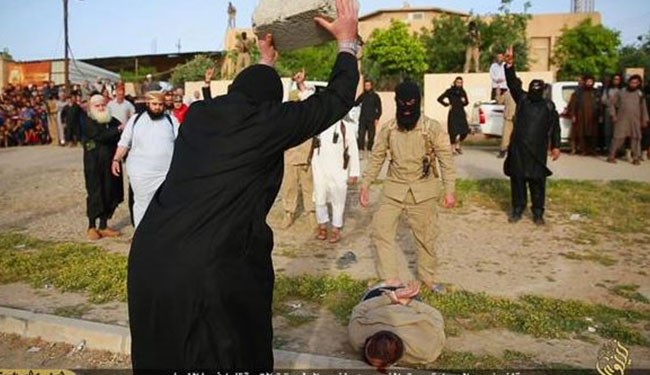 According to a group monitoring war in Syria and Iraq exclusively ISIS crimes in 2 countries, member of this terrorist group executed 7 people in 1 day but in a different ways.
According to "Raqqa is being slaughtered silently" ISIS member executes a man north of Baghdad on charges of working with Iraqi military forces. ISIS member beheading this men who wearing Iraqi army uniforms. The exact location of this beheading is not cleared.
In Jarnyah West of Raqqa ISIS member executes two men in charges of witchcraft. They also beheaded by ISIS member.
But in third incident of today executions, ISIS executes two men in Ninaveh in Iraq on charges of killing women. In this execution a woman taking up a concrete brick and hit at the head of suspects.
Finally in Aleppo ISIS beheaded and Crucified 2 people for 3 days in Charges that they are Bandits.