Iran
Middle East
Palestine
DM: 'israel' Too Little, Weak to Threaten Iran
Iranian Defense Minister Brigadier General Amir Hatami downplayed recent threats by the israeli officials against Tehran, saying that the regime is too weak to pose a danger to powerful Iran.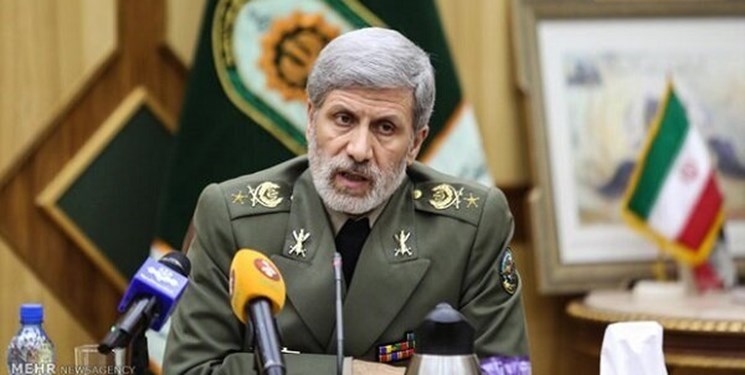 "The regime raises these issues (threats) out of desperation and fear that are not acceptable and not considered as important by anyone because the words uttered by the Israeli officials are not their size," General Hatami told reports in the Northwestern city of Zanjan on Thursday.
He added that the Zionist regime is ruling a very small occupied land without a background and it can only make harassment moves, noting that Israel's power is limited and it cannot be considered as a threat to Iran "because Iran is a big and powerful country that will strongly respond to any threats".
Elsewhere, General Hatami declared that the home-made Dena destroyer and Saba minesweeper will join the Iranian Navy soon.
In relevant remarks earlier this month, General Hatami stressed the country's active deterrence doctrine, and underlined the Iranian Armed Forces' crushing and rapid reaction to any threat.
"Our doctrine is active deterrence, and we are watchful to suppress any threat against us," General Hatami said.
He referred to the western officials' allegations about Iran's interference in the region, and said, "They ask us why we are present in the region and they mean that we need to leave to let them start threats against us, while this region belongs to us and its security should be established by us and not those who have come from thousands of kilometers away."
General Hatami underlined the home-grown defense and security power of Iran, saying that the country will not lose this power.
Early in February, General Hatami had also warned that the US and Israel are attempting to use the terrorist groups to boost their influence and attain goals in the region.