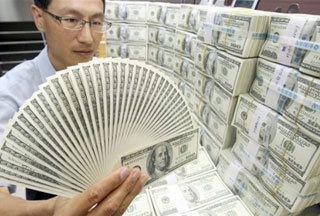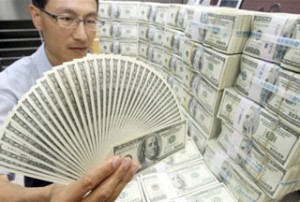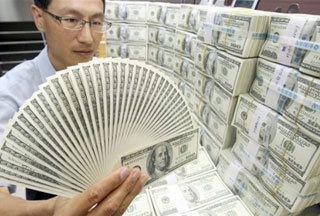 Concerns about the future of the US economy have brought the dollar to its lowest level in 14 months against the euro.
The value of the euro against the dollar increased to 1.4887 from 1.4852 in Asian trade — the highest level since August 2008.
The American currency also fell to 89.90 yen from 89.67. The euro contracted to 132.36 yen from 133.30.
The losses are blamed for a slow-paced recovery in the world's largest economy.
"I think the euro rose against a backdrop of falling confidence in the US economic recovery," Marito Ueda, a dealer, told AFP.
"Recent US economic data were negative. Job numbers in particular have been slow to recover, disappointing investors," he added.