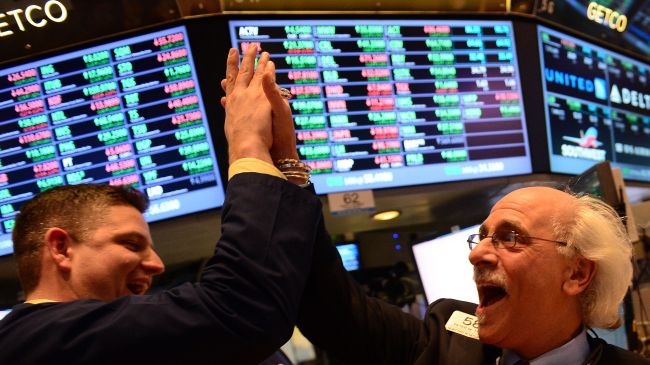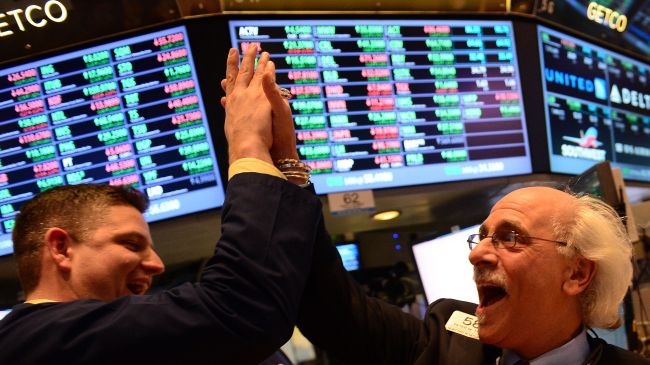 The Dow Jones Industrial Average has closed at 14,254, surpassing its previous record high set in October 2007.
The Dow jumped 125.95 points on Tuesday and closed at 14,253.77, passing its previous high of 14,164.53 on October 9, 2007, by 89.24 points.
In Toronto, the S&P/TSX Composite Index rose 28.63 points to close at 12,736.04.
The Standard & Poor's 500 climbed 14.59 points to 1,539.79, and came close to its own record of 1,565. The Nasdaq composite gained 42.10 points to settle at 3,224.13.
The Dow performance shows an amazing comeback for the stock market.
The Dow dipped to 6,547 in March 2009 following the financial crisis and the Great Recession.
"It signals that things are getting back to normal," says Nicolas Colas, chief market strategist at ConvergEx Group. "Unemployment is too high, economic growth too sluggish, but stocks are anticipating improvement."
In a report released on December 18, 2012 entitled World Economic Situation and Prospects 2013, the United Nations presented a gloomy outlook for global economic growth and said that the unemployment crisis in Western countries may continue for years.
The UN said that under current policies, Europe and the United States would take at least five years to recover from the job losses caused by the 2008-2009 recession.
The UN report said the 2012 growth rate was 2.2 percent, adding that the global economy is expected to grow at a rate of 2.4 percent in 2013 and 3.2 percent in 2014.