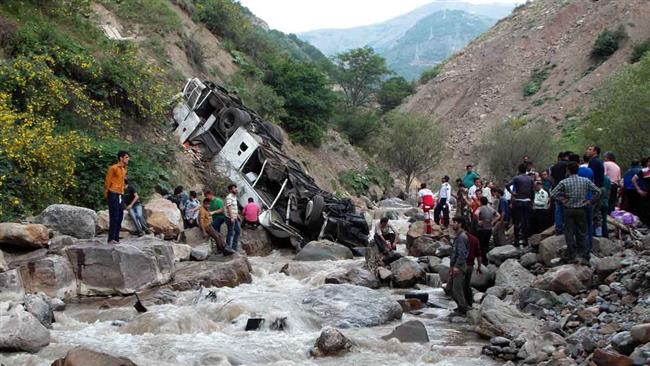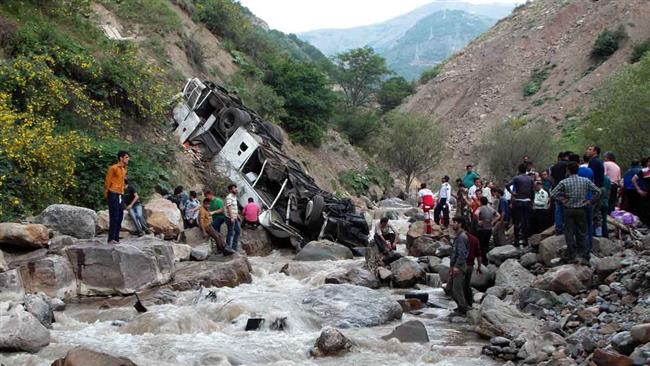 At least 25 Iraqi tourists have been killed after their bus plunged into a valley in a mountainous road in northern Iran, the head of Iran's Mazandaran Red Crescent Society says.
Mehdi Valipour added that at least 13 others were injured in the Tuesday evening accident, IRNA reported.
The injured were transported to hospitals in the nearby cities of Chalus and Nour.
Valipour noted that some passengers of the bus, which was carrying 40 Iraqi nationals, may have been swept away by the river and that rescue operations are underway to find them.
He said two passengers were also missing.
The accident occurred on a road linking the northern city of Karaj to the city of Chalus in the northern province of Mazandaran.
Iran has a high death rate resulting from road traffic accidents in the world.
The high number of deaths in traffic accidents comes despite major steps taken by the Iranian government over the past years for the enhancement of the quality of its roads and improvement of the safety standards in its automotive industry.