Palestine
Middle East
Dozens of Zionist Settlers Storm Al-Aqsa, Preform Provocative Prayers
Dozens of Zionist settlers stormed Al-Aqsa Mosque on Thursday, backed by Israeli occupation forces.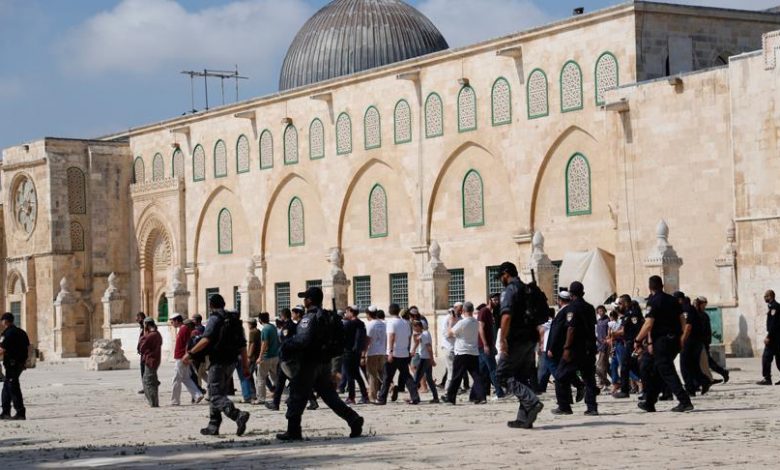 Palestinian media reported that several groups of Zionist settlers stormed the holy compound from Bab (Gate) Al-Magharbeh and performed Jewish prayers at the courtyard there.
Israeli occupation police forcefully expelled Palestinian elderly after he opposed the performance of the Jewish prayers at the holy complex, according to Palestinian media.
Zionist settlers storm the Al-Aqsa Mosque on daily basis through its Al-Magharbeh Gate, southwest of the compound.
Israeli occupation police usually back the settlers. It began allowing the settler incursions in 2003, despite repeated condemnations from the Islamic Waqf in Al-Quds (Jerusalem).
Al-Aqsa Mosque is the world's third-holiest site for Muslims. Israeli forces occupied East Al-Quds, where Al-Aqsa is located, during the 1967 Arab-Israeli War.
It annexed the entire city in 1980, a move never recognized by the international community.