Syria
Driver of Abducted Iranians Hired by Syrian Terrorist Groups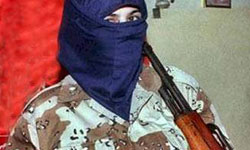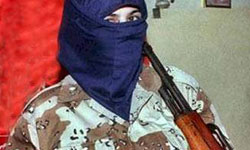 Syrian security officials announced on Monday that the bus driver of the Iranian pilgrims who were kidnapped by terrorists in Syria was a hireling of the Free Syrian Army, the main terrorist group fighting against President Bashar Assad's government.
The Syrian sources said that the driver informed the Free Army terrorist group about the whereabouts of the Iranian pilgrims which led to their abduction.
The 48 Iranian pilgrims were abducted as they were coming back home from a pilgrimage journey to the shrine of Hazrat Zainab (AS) on the outskirts of Damascus on Saturday.
Iranian pilgrims routinely visit Syria to pay homage to holy shrines.
A number of Iranians have been abducted by unknown gunmen in Syria over the past months and after unrests spread in the Arab country.
Iranian Foreign Minister Ali Akbar Salehi on Saturday called on the Qatari government to do its best to help release the 48 Iranian pilgrims.
Salehi raised the demand in a phone conversation with Qatari Prime Minister and Foreign Minister Sheikh Hamad bin Jassim Al Thani on Saturday evening.
Also on Saturday, Salehi discussed the freedom of the kidnapped Iranian pilgrims in Syria in a telephone conversation with his Turkish counterpart Ahmet Davutoglu.
Turkey and Qatar enjoy high influence on Syrian rebel groups.