North America
Dumb Trump cancels Christmas trip to Florida over shutdown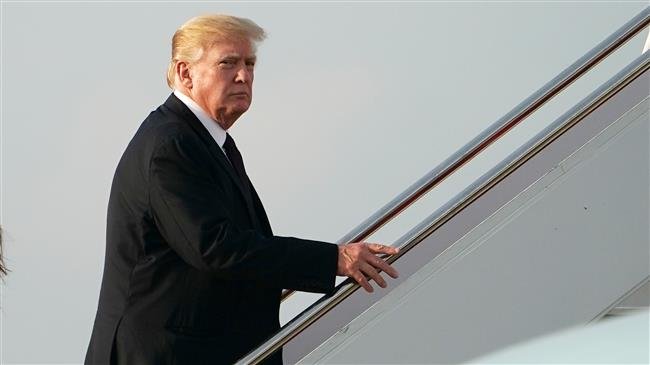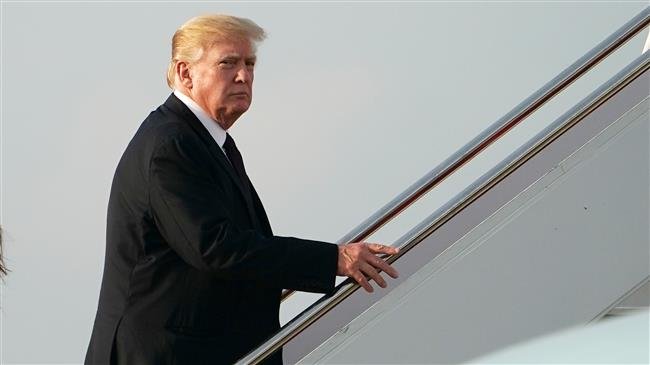 US President Donald Trump has canceled his Christmas trip to Florida because of the government shutdown, says White House spokeswoman Sarah Sanders.
"Due to the shutdown, President Trump will remain in Washington, DC and the first lady will return from Florida so they can spend Christmas together," Sanders said in a statement on Saturday.
Trump, who had been scheduled to spend the end of year holidays in his Florida resort with his family, said Friday he would call off his trip if he and Congress could not reach an agreement to avert the shutdown. However, he did not say how long he might remain in the capital.
Later that day, Congress failed to pass a federal spending bill that addresses Trump's requested funding to build a wall on the US-Mexico border, which is fiercely opposed by Democratic Party lawmakers, causing the government to partially shut down.
The shutdown is the latest evidence of dysfunction in Washington and does not bode well for next year, when Democrats will have a stronger hand as they take control of the House of Representatives.
Trump sought to blame Democrats for the shutdown, who responded by reminding him that he had said last week he would be "proud" to shut down key parts of the federal government in order to get funding for the wall.
On Friday, he warned of "a very long" government shutdown if the Senate did not approve his demand for $5 billion toward funding his long-promised wall.
Meanwhile, Senate Democratic Leader Chuck Schumer Saturday called on Trump to "abandon the wall" so that the government can be reopened. He said the president does not have the votes in the Senate to get the project funded.
"It will never pass the Senate, not today, not next week, not next year. So President Trump, if you want to open the government, you must abandon the wall, plain and simple," Schumer said on the Senate floor.
Issue of border wall is 'fake'
A political analyst says that the whole issue of the border wall is a "fake" one, calling Trump "a serial liar" and a "fabricationist."
"The issue of the border wall is a fake issue, entirely fake, the whole idea is fake, the imaginary caravans of hundreds of thousands are as fake as the early announcements that Trump backed that al-Qaeda was training 60,000 men across the border," Gordon Duff, senior editor of the Veterans Today, told Press TV on Saturday.
"As far as this deal goes, this deal with Congress, it is a game, a childish game. So, this idea that we need a wall above ground that is going to stop 90 percent of illegal aliens, who come in through tunnels is a bit absurd."