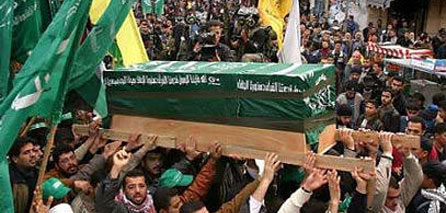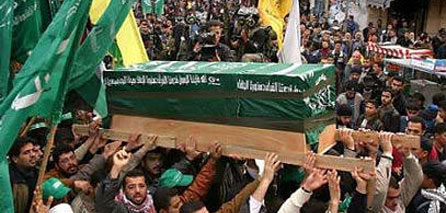 Al Qassam Brigades, the military wing of Hamas movement, mourned on Saturday Qassam member Mahmoud Salem Al Amareen, 22, from Gaza city.
The mujahed was martyred after his treatment in the Egypt following the serious injuries he suffered on Tuesday, 14/09/2010 after being targeted by the occupation forces east of Gaza City.
He was martyred after a long bright path of jihad, hard work, struggle and sacrifice.
Al Qassam Brigades mourn the death of the mujahed, reaffirms the commitment and determination to continue the resistance against the belligerent occupation forces.