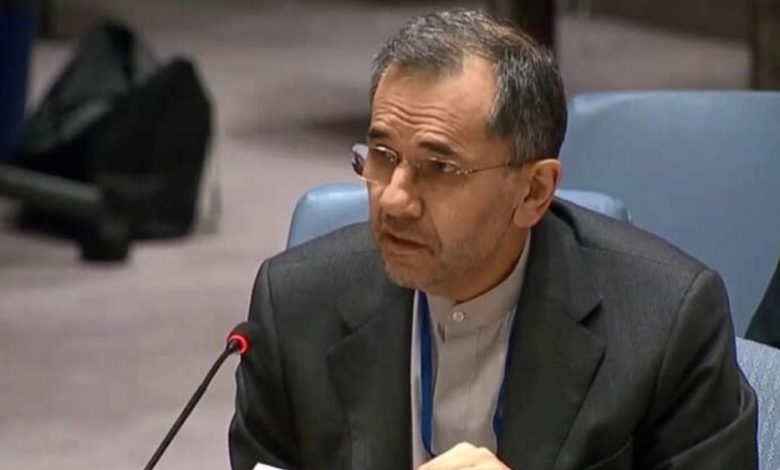 Iran's ambassador to the United Nations has called for meaningful enhancement of the efforts that are meant to put an end to the conflict in Syria and prevent further sufferings of the country's people.
"We reiterate our principled position regarding the conflict in the Syrian Arab Republic that in order to prevent further sufferings of its people and the dire ramifications of this conflict on regional peace and security, efforts must be redoubled to end this unfortunate conflict," Majid Takht Ravanchi said on Wednesday, addressing a UN Security Council.
Such efforts, the envoy asserted, must be based on certain basic principles, in particular the full respect for the sovereignty, unity, and territorial integrity of Syria, as well as withdrawal of all "uninvited and occupying forces" from all parts of the Syrian soil and combating terrorist groups there in an effective manner.
Syria found itself in the grip of rampant foreign-backed militancy and terrorism in 2011. The United States led scores of its allies in an invasion of the Arab country three years later, under the pretext of battling the Takfiri terrorist group of Daesh.
Damascus has, on countless occasions, denounced the US-led military interference, saying it rather perpetuates the terrorist presence.