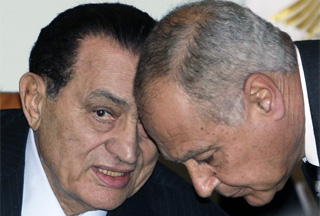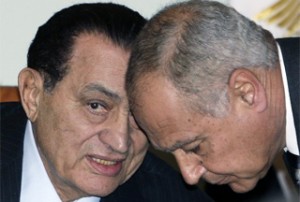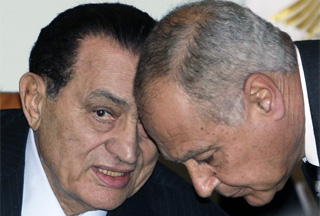 Egypt has banned all Gaza-bound relief convoys from using its territory after accusing members of the Viva Palestina convoy of committing "criminal" acts in the country.
"Egypt will no longer allow convoys, regardless of their origin or who is organizing them, to cross its territory," Egyptian Foreign Minister Abul Gheit was quoted by government newspaper Al-Ahram as saying, the AFP news agency reported.
"Members of the [Viva Palestina] convoy committed hostile acts, even criminal ones, on Egyptian territory," he added.
Earlier in the week, the Egyptian riot police injured 55 people in the port of El-Arish during clashes with Viva Palestina activists. The scuffles broke out after Egypt said it would not allow 59 Viva Palestina humanitarian assistance trucks to enter Gaza.
The Egyptian authorities then proceeded to deport the head of the group, British MP George Galloway.
"I am sorry to say that Egypt is implicated in this siege. That's the reason of their revenge on me," Galloway told Press TV upon his arrival in London, referring to the blockade Israeli has imposed on Gaza for over two years.
Cairo has also sealed the Rafah border crossing — the Gaza Strip's only border that bypasses Israel — claiming that the border post is an Egyptian-Israeli crossing and should not be used without Tel Aviv's permission.
Despite restrictions imposed by the authorities, the Viva Palestina convoy of around 200 vehicles managed to break the Israeli siege of Gaza on Wednesday.