Egypt
Egypt central bank chief didn't resign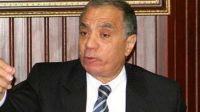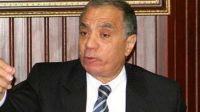 The Egyptian cabinet has denied reports that the governor of the Central Bank of Egypt has resigned.
According to Press TV, on Saturday, Egyptian state television reported that Farouk El-Okdah had stepped down as governor of the country's central bank.
Cabinet spokesman Alaa Hadidi said "It is not true," "I am officially denying it."
Okdah has been the bank's chief since 2003.
Earlier in the day, Vice President Mahmoud Mekki resigned, saying he wanted to quit last month but stayed on to help President Mohamed Morsi tackle a crisis that started when the president gave himself sweeping powers and placed himself beyond judicial oversight.
On November 22, Morsi issued a decree declaring that no judicial body could dissolve the Constituent Assembly, which was writing the draft of the constitution.
The decree allowed the president to take "any decision or measure to protect the revolution." It also made decisions and laws drafted by the president "final and not subject to appeal."
Since November 22, tens of thousands of Egyptians have held demonstrations across the country to express their support for or opposition to the draft constitution.
Meanwhile, Egypt's ruling Freedom and Justice Party says the country's new constitution has been approved by 64 percent of voters in the two-round referendum, which was completed on Saturday.