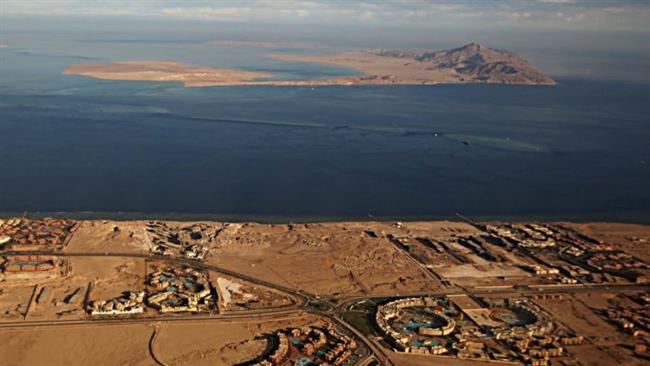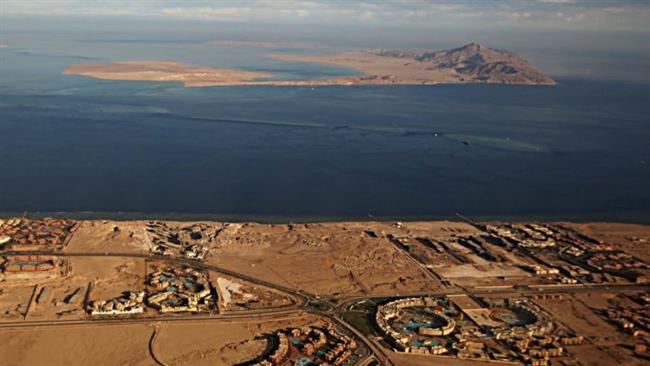 A court in Egypt has turned down a government appeal against an earlier ruling that had voided a maritime border agreement between Cairo and Riyadh over the control of two strategic Red Sea islands.
On Tuesday, the highest administrative court in Cairo dismissed the plea, and ruled that the islands of Tiran and Sanafir off the coast of South Sinai fall under Egyptian sovereignty, Egyptian daily al-Ahramreported.
The same court had nullified President Abdel Fattah el-Sisi's move on June 21 to cede control of the two islands to Riyadh under a maritime border deal signed on April 8.
The deal was during Saudi King Salman bin Abdulaziz Al Saud's visit to Cairo back then.
The Tiran Island is located at the entrance of the Straits of Tiran, which separates the Red Sea from the Gulf of Aqaba. Its strategic significance lies in the fact that it is an important sea passage to the major ports of Aqaba in Jordan and Eilat in Israel.
Sanafir Island is located to the east of Tiran Island, and measures 33 square kilometers (13 square miles) in area.
Israel briefly took over the islands in late 1956, and once again during the Six Day War of 1967. The ownership of the two islands was however transferred to Egypt in 1982, when Tel Aviv and Cairo signed the Camp David accords.
According to Israeli media outlets, Egypt informed Tel Aviv about its intention to give away the two strategic islands to Saudi Arabia and received an Israeli go-ahead.
The daily Haaretz said Israel expressed its approval of the deal during talks with the Egyptian side provided that freedom of navigation for Israeli ships through the area were guaranteed.
Israel also demanded that all other commitments undertaken by Egypt under the Camp David peace accord with Tel Aviv be honored by Saudi Arabia, it added.
Cairo reportedly received 20 billion dollars in aid from Riyadh in return for ceding the islands.
Thousands of Egyptians have taken to the streets as well as to social media to protest the move. They accuse Sisi of surrendering Egyptian territory in return for Saudi money.
Egyptian courts have handed down jail terms to hundreds of people for taking part in the protests against the handover of the islands to the Persian Gulf monarchy.