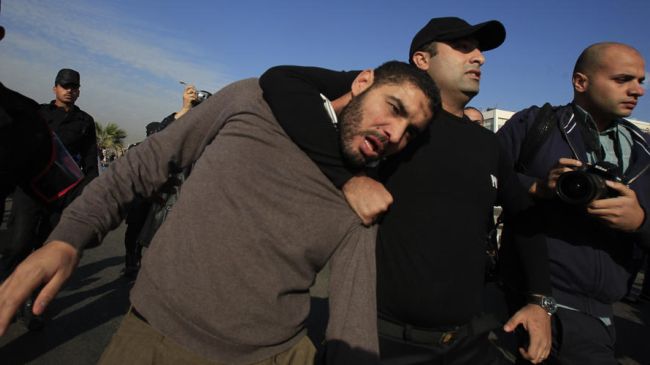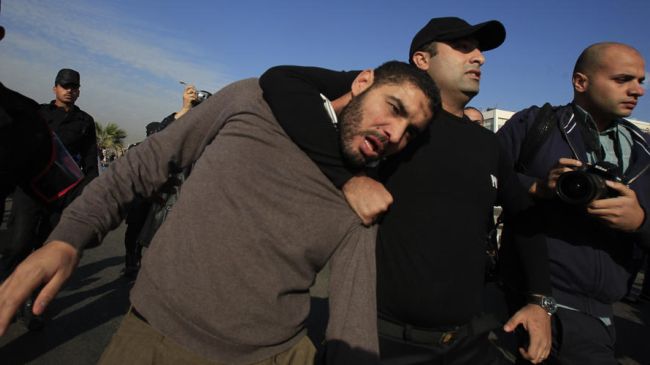 Egyptian Interior Minister Mohamed Ibrahim has warned of a harsh crackdown on supporters of ousted President Mohamed Morsi as the country prepares for a controversial referendum.
Ibrahim said on Monday the army has been put on high alert to deal with anyone attempting to disrupt the vote on a new draft constitution on Tuesday and Wednesday.
"The resolve of the police will not falter until we realize the will of the sons of Egypt," Ibrahim said, adding, "Maximum force and firmness will be used to deal with any attempt to spoil this feast. We will not show leniency toward any action that touches the will of the Egyptian people."
He said more than 350,000 police and army personnel backed by armored vehicles and helicopters have been deployed across the country to secure the vote and encourage a high turnout.
The vote comes amid ongoing tensions in the country, with supporters of Morsi pledging to step up their protests on voting days.
Several political groups and youth movements have already challenged the process. The Muslim Brotherhood has also called for a boycott of the vote.
The Brotherhood and its allies, which have been leading protests demanding the reinstatement of Morsi, have already said that it will boycott the "illegitimate" vote and are planning protests during the next two days.
Once the referendum is approved, presidential and parliamentary elections will be held sometime in the middle of this year.
Egyptian army chief Abdel Fattah el-Sisi has expressed his readiness to run for president, a move that can turn the clock back to the pre-revolutionary days.
Sisi, who toppled the country's first democratically elected leader Morsi last year, made the remarks on Saturday during a speech at an army seminar in Cairo.
"If I run then it must be at the request of the people and with a mandate from my army… We work in a democracy," he said.
Egypt has been experiencing unrelenting violence since July 3, 2013, when the army ousted Morsi's government, suspended the constitution and dissolved the parliament. It also appointed the head of the Supreme Constitutional Court, Adly Mahmoud Mansour, as the new interim president.
The government of Mansour has launched a bloody crackdown on Morsi supporters and arrested more than 2,000 Muslim Brotherhood members.
About 1,000 people were killed in a week of violence between Morsi supporters and security forces after police dispersed their protest camps in a deadly operation in mid-August last year.
The massacre sparked international condemnation and prompted world bodies to call for an independent investigation into the violence.
The Egyptians launched the revolution against the pro-Israeli regime on January 25, 2011, which eventually brought an end to the 30-year dictatorship of Hosni Mubarak on February 11, 2011.