Egypt
Egyptian people should decide their future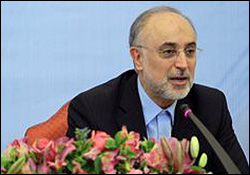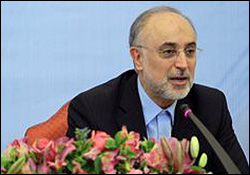 Iranian Foreign Minister Ali Akbar Salehi has said that it is upon the Egyptian nation to decide for their country's destination, emphasizing that any decision taken by the Egyptian people should be respected by all.
He made the remarks in a phone call with his Egyptian counterpart Mohamed Kamal Amr on Thursday, during which he said, "The process of democracy started in Egypt will be a consistent one and will grow stronger day by day."
He further noted that all Egyptian elites and political parties should join hands in order to promote unity and national solidarity.
Salehi also said that Tehran was seeking to have excellent relationship with Egypt.
The foreign minister of ousted president Muhammad Morsi, for his part, said that Cairo was keen to have exceptional ties with the Islamic Republic, expressing hope that the two officials would continue their contacts.
Salehi visits Turkey to discuss Egyptian issue
Foreign Minister Ali Akbar Salehi paid a short visit to Ankara, Turkey, on Friday to discuss developments in Egypt with his Turkish counterpart.
Foreign Ministry spokesman Abbas Araqchi expressed hope that the visit would help Iran and Turkey to bridge differences over the Egyptian issue.