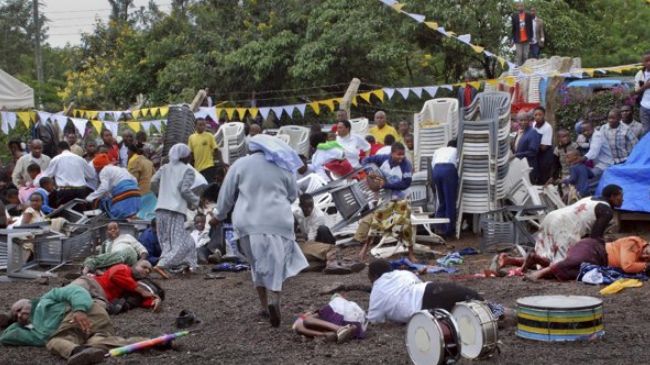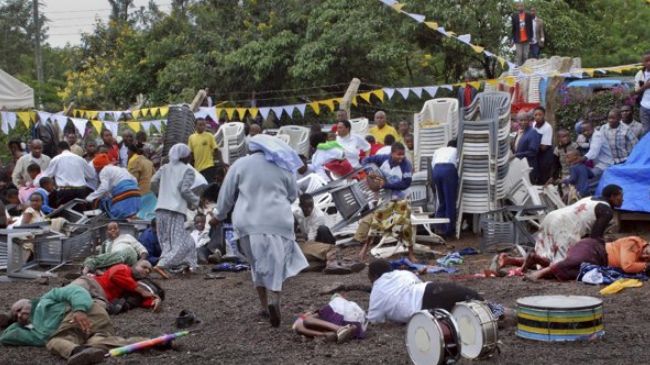 Eight people, including four Saudi nationals, have been arrested in connection with a church bombing in the northern Tanzanian city of Arusha, police say.
"So far eight people have been arrested, including four nationals from Saudi Arabia and four Tanzanians," Reuters quoted Arusha Regional Commissioner Magesa Mulongo as saying on Monday.
He said that the Saudis were arrested late on Sunday while trying to cross the border to neighboring Kenya.
The attack occurred at the official opening of the new Roman Catholic Church in the suburb of Olasiti in Arusha, which is mainly Christian.
Two people were killed and more than 50 others were wounded in the incident.
The Vatican's ambassador to Tanzania and the archbishop of Arusha were attending, but escaped unharmed.
Tanzanian President Jakaya Kikwete called the bombing an "act of terrorism."
No group has claimed responsibility for the attack.
Tanzania has a precedent for similar attacks against religious communities. Both Muslims and Christians have been targeted in the past.