Europe
Eight killed in Germany train accident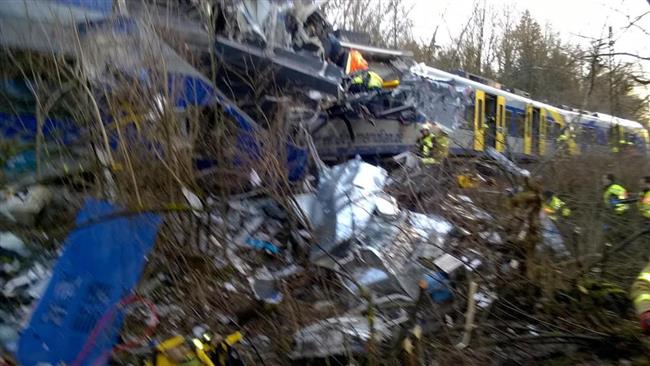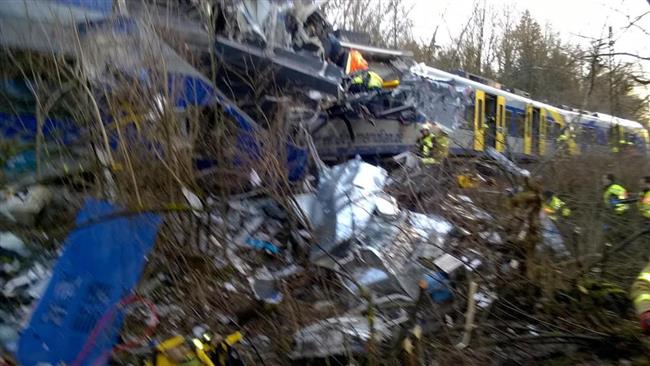 At least eight people are killed and more than 150 others injured after a collision between two trains in southern Germany, police say.
Rescuers have found four dead and about 150 injured people, including 10 in very serious conditions, at the crash site in Bavaria, according to police.
Police spokesman Stefan Sonntag said two trains crashed head-on at 6.48 a.m. local time (0548 GMT) Tuesday near Bad Aibling in the southeastern corner of Germany.
Members of emergency services carry the body of a victim in a bag at the site of a train accident near Bad Aibling in southwestern Germany, February 9, 2016. (Photo by Reuters)
Federal police spokesman Stefan Brandl said the crash site is situated between a river on the one side and a forest on the other, making rescue operations very difficult.
Asked about the cause of the crash, Brandl said, "We're still in the middle of the rescue operations, it's too early to talk about possible reasons for the crash now."
Local media said the single rail line on which the two trains collided is used by daily commuters going to Munich for work. Usually schoolchildren also take the trains, but they are currently on winter vacation.